Rainbow Showrooms – Your resource for Fun!
The Rainbow Play network of showrooms consists of over 200 locations worldwide! Each showroom is independently owned; they are small locally owned businesses. The relationship between showrooms and Rainbow Play Systems, Inc. is a partnership. While Rainbow Play corporate manufactures the playsets and supplies them to the showroom network, the showrooms themselves are owned by business people in your community.
When you visit a showroom you'll discover beautiful Rainbow Play playsets assembled and on display. This will help you and your family get a sense of how the playset could look in your yard. You will be able to view and evaluate several models of our durable and safe swing sets.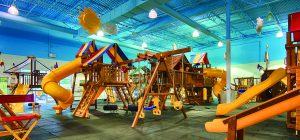 Our Showrooms have a lot to offer:
·       Knowledgeable Staff
·       Demonstration Playsets
·       Birthday Parties
·       Pay-to-Play Events
·       Delivery and Installation Services
·       Seal and Maintain Services
Whether you have been researching Rainbow playsets online and have further questions or you're just curious and want to see a Rainbow up close, we invite you to visit one of our many showrooms. Our experienced staff is here to help!
The showroom staff will be there to show you around and discuss the various swing set models and hundreds of swing set accessory options available. They can also provide our latest catalog for you to browse further at home. If you don't find exactly what you're looking for in our showroom or catalog, the staff is always willing to meet with you to guide you in designing a custom Rainbow playset to fit your family's needs perfectly.
Rainbow showrooms offer service after the sale too! The showroom experts provide delivery and installation services to ensure your new Rainbow arrives and is installed properly with your children's safety as top priority. Furthermore, the installation crews evaluate your yard and recommend the most creative layout options with both aesthetics and function in mind. You can trust us, after all our professionals have installed over 700,000 playsets collectively!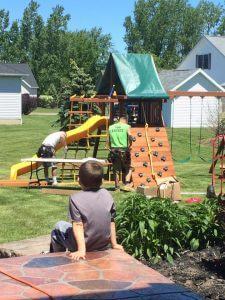 Because we want your family to enjoy your Rainbow for many years, a very important part of owning a Rainbow is continued maintenance. Similar to owning a vehicle, a Rainbow playset requires periodic care to ensure its longevity. Showroom staff are trained and ready to help you with power washing, resealing and staining services.  Showroom experts are there to help you maintain the investment you have made in your kids well-being.
On top of all that, your kids will love visiting Rainbow showrooms too! As parents browse, kids will enjoy a 'Free Test Play' as they climb a Rock Wall, get dizzy on a 360º Tire Swing or venture up to the Penthouse level of a playset. It's like a test drive for playsets!
Additionally, many of the showrooms offer one-of-a-kind Rainbow birthday parties. Give your kids the gift of an unforgettable Rainbow celebration! Watch them swing, slide and shoot hoops as they make memories with their friends.
Several Showrooms also offer a unique play date idea, Pay-to-Play events. Reserve your two-hour play session and let your kids have the time of their lives with access to an indoor playground with Rainbow swing sets, basketball hoops and trampolines! As an example Rainbow Midwest offers both birthday parties and Pay-to-Play events at all three of its locations.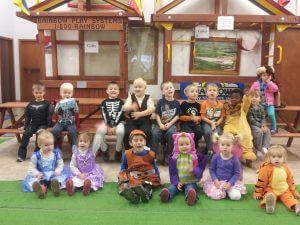 Of course, keeping your family safe is a priority for Rainbow Play Systems and we want you to know we are going to extra lengths to keep our showroom facilities clean between party sessions.
Ultimately, Rainbow showrooms are ready to help you find the perfect Rainbow for your family as well as providing services to help that Rainbow last for years to come. Interested in visiting a showroom? You can locate the showroom nearest you with our Find a Showroom Tool. Once you locate a showroom in your area find and follow them on social media, it's a great way to be in-the-know about events and deals. We hope to see you soon!