King Kong Clubhouse Playsets
The Biggest Clubhouse! Outdoor Wooden Playsets
Our King Kong Clubhouse playset is absolutely the Biggest Clubhouse in America! We have incorporated a built in multi-level climbing system to allow even the youngest climbers a safe journey to the top. With a tall deck at 7′ 2″ & 5 '6″, comes an even taller swing beam, 10.5' high. Even the Safety Scoop Slide is at 14' long. Double the trouble with dual slides, upper level cabins, or the ginormous King Kong playset Penthouse. It features endless customizable possibilities with its modular and fully expandable design. If your family has both little kids and big kids – the King Kong Clubhouse rules!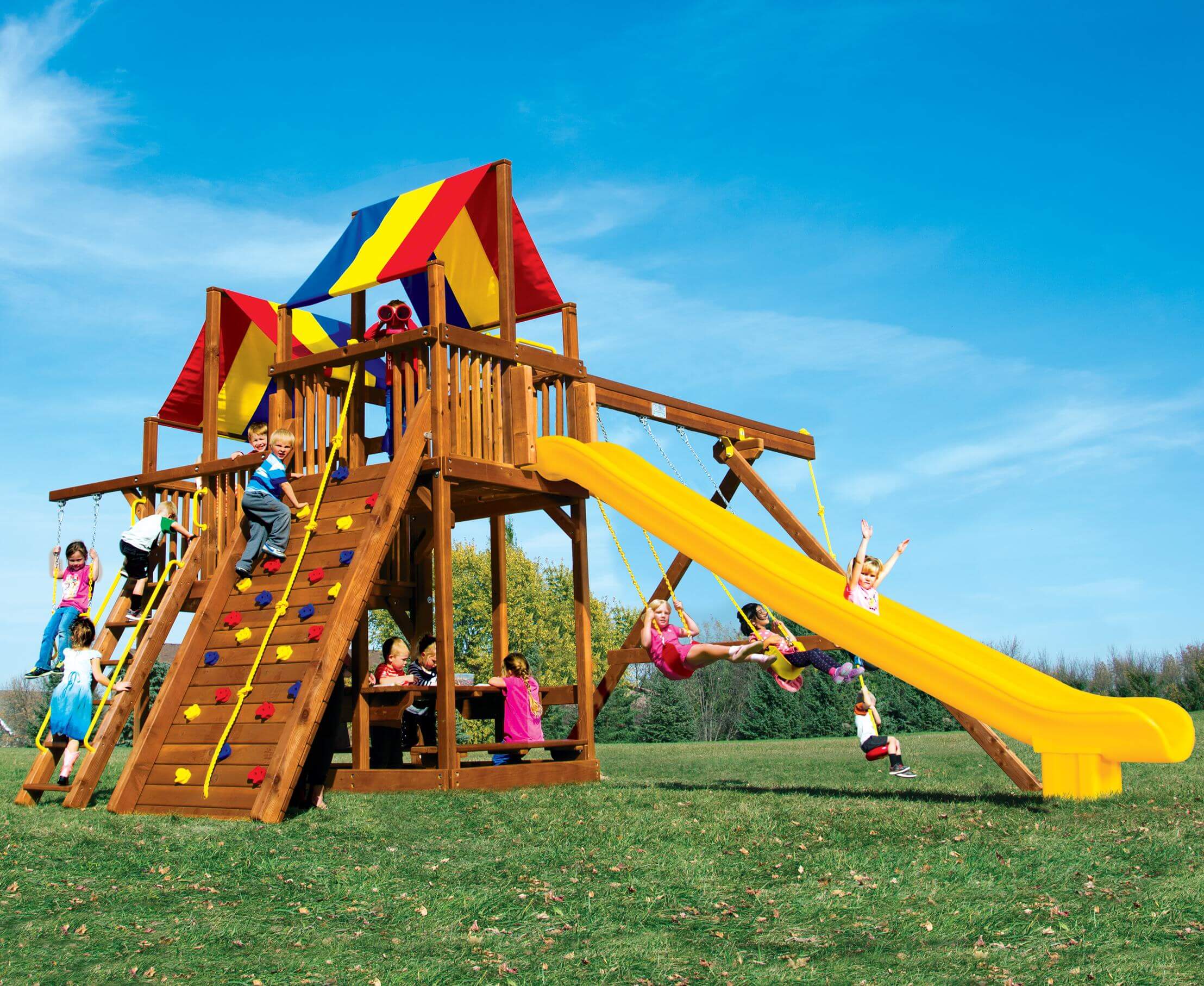 Visit a Showroom Near You
You truly have to see it to believe it! Bring your family to one of our nationwide showrooms and experience our dedication to quality. Try out our wooden playsets in person — where climbing, sliding, and swinging is encouraged!