Frequently Asked Questions about Rainbow Swing Sets
Our Customers have several common Frequently Asked Questions.
Let's answer your queries…
Q: How much does a Rainbow Play System cost?
A: Rainbow Play Systems are sold by independently owned and operated distributors/showrooms. They set their own prices. You can find your showroom and visit them and ask about pricing.
Q: Can I buy direct from Rainbow Play Systems Corporate?
A: No, we do not sell our Play Systems through the Corporate office/manufacturing plant. Interested in what your Showroom can do for you? Read more here.
Q: How long do Rainbow Play Systems last?
A: Your Rainbow Play System should last 25 years or more, but that will depend on the maintenance it's given. When taken care of, your children will outgrow it and your grandchildren will be able to create lifetime memories on it too!
Read more swing set maintenance tips.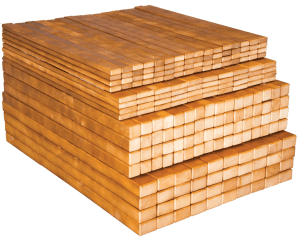 Q: What type of wood is used in a Rainbow Play System:
A: 100% Certified cedar timbers are used. All our harvested cedar trees are conifer trees, which are highly decay resistant.
Independent studies prove that when it comes to environmental performance, natural cedar is exceptional to synthetic products in every way. While other building materials generate greenhouse gases, cedar removes greenhouse gases from the atmosphere. And unlike plastic and vinyl, cedar is renewable and biodegradable. And, for every tree harvested, FIVE NEW TREES are planted in its place.
Q: What are the most popular Rainbow Play Systems?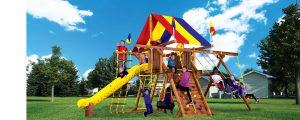 A:  
#1 – Rainbow Castle
#2 – Circus Castle
#3 – Sunshine Castle
#4 – Circus Clubhouse
#5 – Rainbow Clubhouse
Q: Are there ever sales or discounts?
A: Absolutely! Rainbow Showrooms/distributors have sales quite frequently. Keep an eye on their websites or give them a call! Find your Rainbow Play showroom.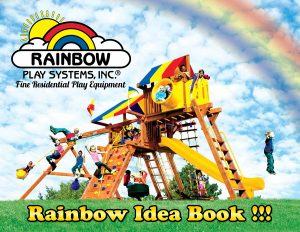 Q: Where can I get a Rainbow Play Systems Idea Book?
A: You can view it online or order a hard copy by visiting the Rainbow Play Design Book page.
Q: I've misplaced my manual, is there a way to get a new one?
A: You sure can! If you know the year and the model, just send us a message on Facebook and we will get one over to you as quickly as we can.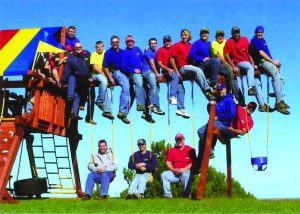 Q: Are Rainbow Play Systems strong enough to handle my children and myself?
A: How's this for an answer?
But we don't recommend you try this at home.