Rainbow Play – Then & Now – The Best Swing Sets
Rainbow Play Systems – The Original Cedar Outdoor Play System
"Let's build the best possible swing set we can."
– 1985, Greg Foster, Rainbow Play Systems, CEO
In 1985 Greg Foster recognized a need for quality built swing sets. His main objective was to make it the best and the most safe play set on the market so he set up shop in his garage and Rainbow grew from there. 36 years later and those values and objectives still hold true.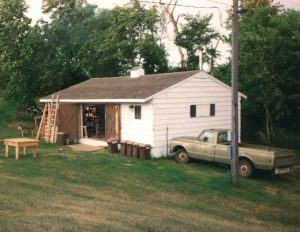 Rainbow Play Systems are built to stand the test of time, not to mention the weight of your entire family. Our massive interlocking, notched and solid-beam structures are held in place with recessed hardware and safety caps, and all our play surfaces are fastener-free.
With Rainbow Play Systems swing sets, you can rest assured that every safety consideration has been tested, evaluated and tested again before ever reaching the finished swing set. For instance, our sling swing's suggested weight limit is 200lbs but we tested it to 450lbs. We weight test all of our accessories to make sure they are safe for your kiddos and you!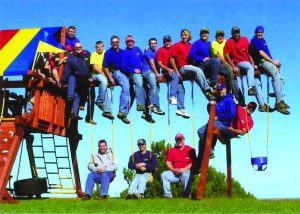 It's no accident that Rainbow Play Systems has been the #1 provider of the finest outdoor play equipment for 36 years. We supply the quality, safety and unmatched warranty that give families the confidence in choosing Rainbow Play Systems.
Join our Rainbow family of  2.1 million happy children. Contact a distributor near you to get your family ready for the Spring and Summer months right around the corner.