Kids Gotta Play – Michigan Rainbow Play Showrooms
We talked with Kids Gotta Play about their Rainbow Play Systems showroom business!
Rainbow Play Systems: How long has Kids Gotta Play been in business?
Kids Gotta Play: Since the early 1990's Kids Gotta Play has been providing safe, quality, creative, and exciting play equipment for families to enjoy.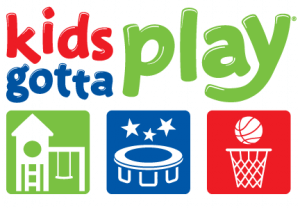 Rainbow Play Systems: How did you decide that Rainbow Play Systems were what you wanted to offer?
Kids Gotta Play: After months of research and years of satisfied customers, we are convinced that the products we carry are the finest in the industry. Our product line includes fun swing sets from Rainbow Play Systems, rugged basketball goals, innovative trampolines, and unique rubber mulch cover landscaping.
Rainbow Play Systems: What advice would you give a family looking for an outdoor wooden play system?
Kids Gotta Play: A playset from Kids Gotta Play is not just a normal playset – it's an experience for the whole family! Building strength and coordination, encouraging imagination, and getting outside away from electronics are all things that you want for your children. Fortunately, Rainbow Play Systems® provide all of these benefits! When Metro Detroit's families are looking for the highest quality and safest playsets on the market, they turn to Kids Gotta Play. These high-quality, decay-resistant playsets are top of the line and can fit into any size backyard. Unlike other out-of-the-box swing sets, ours are installed by our trained play set professionals so your kids can quickly get to playing.
Rainbow Play Systems: You have a "Play it Forward" program. Can you tell us about it?
Kids Gotta Play: Bring the kids by our showroom to play on swing sets, trampolines, and basketball hoops PLUS help out a local charity at the same time! Kids Gotta Play partners with local charities to give back to this amazing community. You can help…all you have to do is PLAY! Call or visit our facebook page today for our Play it Forward hours.
Visit Kids Gotta Play with the family at one of their showrooms soon!
Kids Gotta Play – New Hudson
53535 Grand River Ave.,
New Hudson, MI 48165
Kids Gotta Play – Utica, MI
7732 Auburn Road
Utica, MI 48317
facebook.com/KidsGottaPlay
twitter.com/KidsGottaPlay
instagram.com/kids_gotta_play/