Kids Gotta Play Celebrating 25 Years

Two Locally Owned Michigan Showrooms
Operating under parents who know one thing: Kids Gotta Play! Opening their first showroom in 1995 in Northville, MI they quickly grew. In 2004, opening their 22,000 square foot showroom and warehouse facility in New Hudson along with a showroom off Grand River, just two miles west of Wixom Road, with additional indoor space for open play.
Get Outside and Play!
Kids Gotta Play knows the importance of play. Building strength and coordination skills while encouraging imagination away from the electronics is what they are all about. And not just for the kids, but for the whole family! Nothing is more important than spending time together as a family. Because we all know they grow up so fast.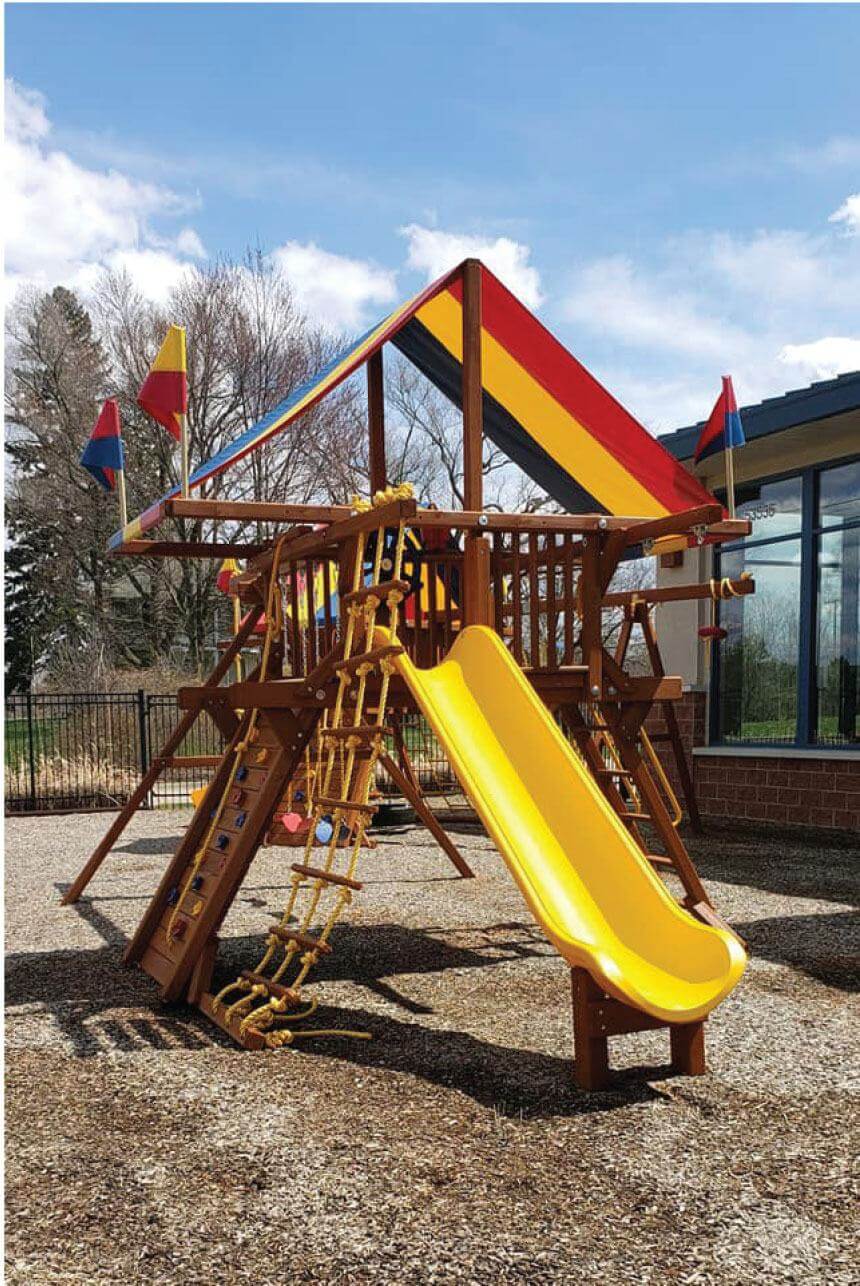 They are Ready to Help
With all the changes that are going on, everyone at Kids Gotta Play are ready to help with your outdoor needs while working remotely by phone, email or skype!
Or email at [email protected]
Providing Safe, Quality and Creative Play Equipment for Families to Enjoy!

But you don't have to take our word for it:
"I had been talking to Jenny for a few months, trying to decide which play set would be the best purchase for our family. We lost touch and around thanksgiving, she reached out through email and showed me their Black Friday deals. We couldn't pass up the offers they had (including free installation) but we had to figure out finances. Jenny held the prices for us and was very receptive when we finally made it in to make our purchase. She was very knowledgeable and gave awesome input. We decided to add on to the set we picked (making it longer so we could have 3 swings instead of two). It costs a bit more but we know it will be worth it in the end (we have 3 kids so no fighting ya!). The following day, Jenny sent a new invoice and let us know that the manger had waved that extra few and told us Merry Christmas! Thank you Jenny for you amazing service. We will be telling all our friends about your company and the amazing customer service we have received!"
-Megan D
"Great party – owners were amazing and helpful in getting us set up and cleaned up. Kids had a blast!"
-Steve P.
"Leslie and the staff at Kids Gotta Play were super friendly and courteous. She went way above and beyond. Better product and customer service than anywhere else. Thank you so much!!!"
– Johnny W.
"We are so pleased with Kids Gotta Play! We purchased a demo model at a fantastic price, and they even came and installed next day, just in time for Christmas. The kids we're so surprised. The quality of the set is top notch too, highly recommend!"
-Loni P.