Ace Game Room Gallery – Rainbow Play of Fort Wayne Indiana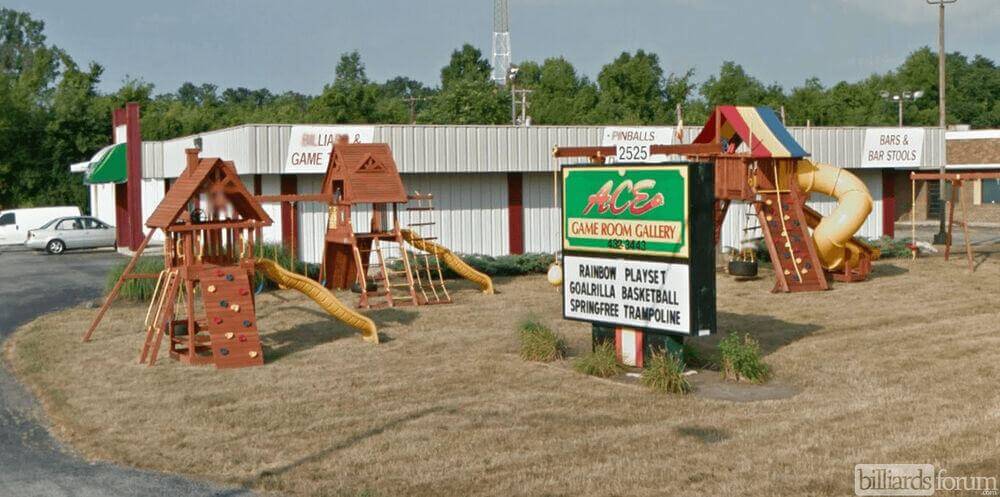 Ace Game Room Gallery is the Rainbow Play Systems showroom located in Fort Wayne, Indiana. We talked with them about why they chose Rainbow Play as their swing set of choice.
Rainbow Play Systems:
Why did you choose Rainbow Play Systems as your swing set of choice to offer to families?
Ace Game Room Gallery:
The durability and quality, hands down. We made the mistake of buying my three boys a standard metal set but I discovered quickly that I wasn't going to be able to swing and play with them on it. It wasn't built strong enough. So I started researching play sets and after a few days I learned that Rainbow Play Systems are the way to go and that I had to have one for my boys.


Rainbow Play Systems:
So you own your own Rainbow Play System? What do you appreciate most about it?
Ace Game Room Gallery:
My husband, myself and our boys are able to play on it together without fear of bending or breaking it. The neighbor kids can come over and all play on it and we feel safe knowing the wood is going to withstand the weight and craziness of all the kids.
Rainbow Play Systems:
What is your favorite feature of your Rainbow Play System?
Ace Game Room Gallery:
We have the Rainbow Base Castle Package II and we are able to add the Penthouse, Monkey Bars or other swing set accessories as they grow. It's wonderful knowing that as their interests and development changes, we can modify our Rainbow Play System to grow with them.
Rainbow Play Systems:
What services do you offer at ACE with a Rainbow Play Systems investment?
Ace Game Room Gallery:
We offer all of it; Installation, relocation, safety checks, staining and refurbishing, tear down, set up, replacement parts/warranty installation. We are proud to be distributors of Rainbow Play Systems!
If you live in the Fort Wayne, Indiana area, visit Ace Game Room Gallery and find your families dream swing set!

Ace Game Room Gallery
260-432-3443
2525 W Jefferson Blvd.
Fort Wayne, IN 46802
www.acegameroom.com