Pumpkins, the Blue Moon and Masks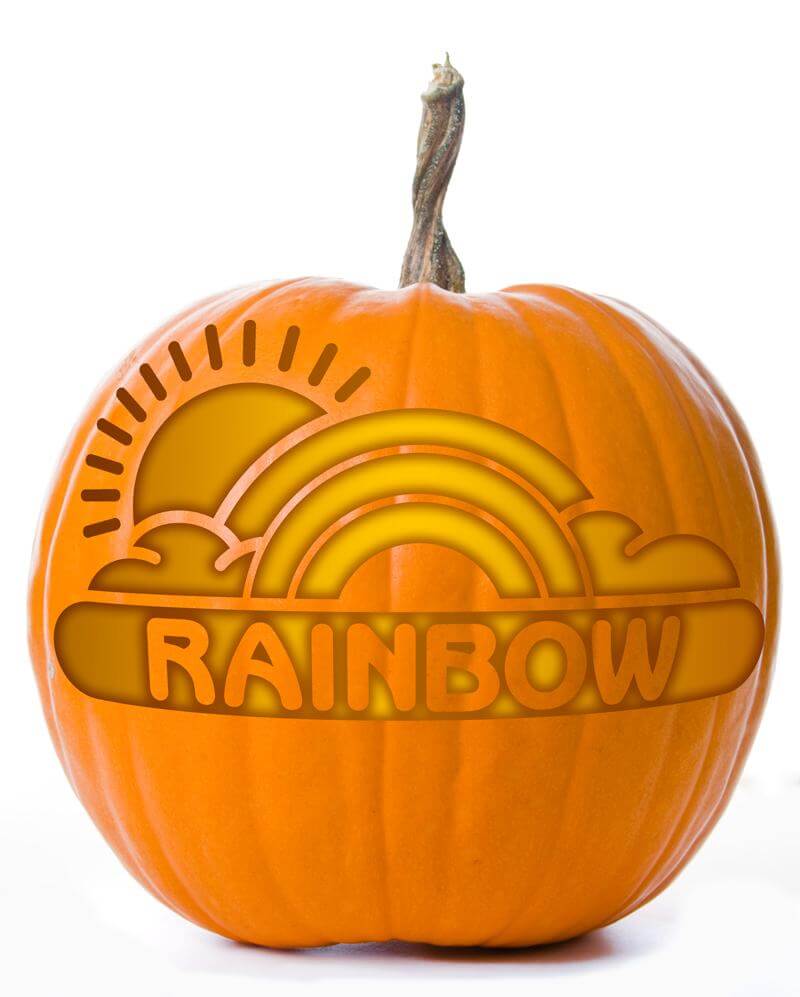 Halloween is coming up fast so we wanted to give you some ideas to get the fun started.
Pumpkins
They just scream (pun intended!) Halloween and whether you carve them, paint them or decorate them in another fashion, Rainbow Play Systems would like to be a part of your pumpkin fun! Below is a stencil of our Rainbow if you'd like to use it to carve or paint your pumpkin. Using a stencil is a very safe way for a child (especially the young ones) to decorate their own pumpkin. Lay the stencil down on the pumpkin and use masking tape to secure it. Keeping it as smooth as possible, run a line of tape around all edges of the stencil. For your little ones, go ahead and trace the stencil with a pen and then remove the stencil, giving your child an outline to follow with paints or markers or even adhesive backed jewels. Another option is taping the stencil to fabric and cutting it out. Your children can Mod Podge their fabric cutout on to their pumpkin. Your child will be having fun and mastering their cutting skills at the same time. These are fun ideas for any age but carving should be saved for your older children (only with adult supervision.) We would sure appreciate a photo of your child or children's masterpieces to post on Social Media. Pretty exciting to a kid when they see their pumpkin artwork is showcased on Rainbow Play Systems' Facebook or Instagram!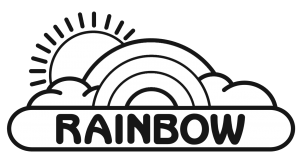 And the pumpkin fun just keeps on coming! Have you ever made roasted pumpkin seeds? They are a good source of antioxidants, magnesium, zinc and fatty acids. Hearth healthy not to mention delicious! Roasting pumpkin seeds is another great family activity the kids will have fun with. They can help by cleaning the pulp and fibers from the seeds. Gooey, squishy FUN! Here is a recipe from AllRecipes.com.
Boil seeds in salted water for about 10 minutes
Drain seeds in a colander and dry thoroughly with paper towels
Place dry seeds in a bowl and coat with oil, melted butter or cooking spray as well as seasonings (find a variety of seasoning recipes here)
Place seeds on a foil or parchment paper lined baking sheet and spread seeds out evenly with no overlapping
Bake at 325° for 20 to 25 minutes checking your seeds and stirring them around every 10 minutes
Let them cool and store in an airtight container
Now Enjoy!
For more pumpkin seed roasting recipes check out AllRecipes.com right here.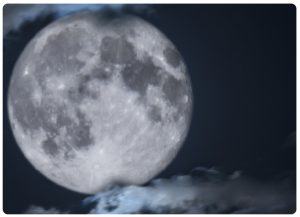 The Blue Moon
What's a Blue Moon? A Blue Moon is when there are two full moons in one single month, and this only happens every two to three years. A Blue Moon on Halloween though only appears about once every 19 years! The moon won't actually be blue on Halloween but you will be seeing something pretty unusual since it's not expected to happen again on Halloween until the years 2039, 2058, and 2096. And that sounds like a pretty spooky backdrop for Halloween photos of your little ghosts and goblins! If you are interested in learning more about the Blue Moon, be sure to visit National Geographic or the Farmers Almanac.
Mask Decorating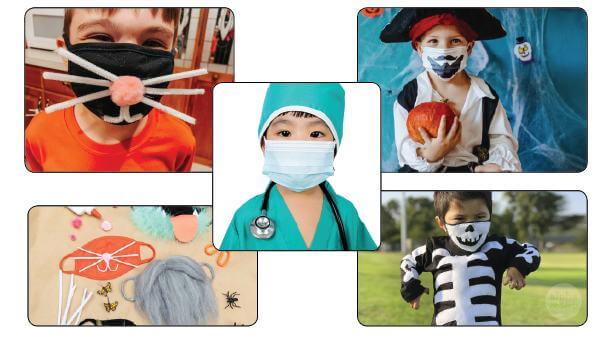 This year many parents are going to have their children in face coverings due to the pandemic (The CDC recommends only children over the age of 2 wear a mask.) Halloween masks will be a little different this year for most but there are ways to make it fun and part of their costume! Amazon has some fun children's facemasks with Halloween prints on them and some are even glow in the dark! But if I were still a kid, I would want to make my own. Amazon also has a variety of plain white facemasks and there are a lot of personalization options with these. Whether your child is dressing up as a witch, skeleton, clown or even a Rainbow, their facemask can still be part of the costume. Designs can be printed on transfer paper and then ironed on to the facemask. Another option to consider is creating an outline of your design, iron it on your face covering, allow it to cool then let your child color it in with paint pens, markers or fabric paint. Some children may just want to color it without any boundaries or guides and that's great too! We've created some designs for you and your child to use below, if you'd like.
Here are some more super fun and cute ideas for children's face coverings:
Have fun this Halloween and stay safe!