Ideas for Making Your Halloween Fun This Year
Halloween 2020 – The New Spooky Normal Can Be Fun!
Halloween has always presented challenges for parents and kids and this year is no different. Children's safety is still a top priority.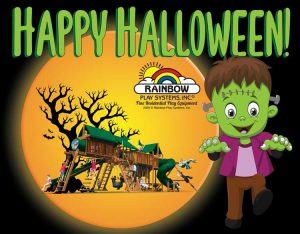 Trick-or-treating this year may look different for most due to the pandemic. There are several ways your children can still have fun and rake in loads of candy (some for mom & dad too!). Here are some ideas of things to do with your kids this Halloween.
Halloween Family Games
Create a scavenger hunt by hiding candy in your yard, or better yet, think of all the nooks and crannies on your Rainbow Play System swing set where you could hide candy! Some ways would be to give your kiddos hints and tips on where to look for their treats. You could create a map for them to follow or even spray paint your grass (or SNOW in some areas!) with arrows pointing in the directions they need to look. There will be lots of running around with this activity and will help burn off some of that sugar rush!
Turn this year's Halloween into a family game night. Buy a couple of witches hats, some glow rings and have them toss the ring onto the hats. Give a piece of candy for each ring that wraps around the hat! Have your little artists draw jack-o-lanterns and play a version of Pin The Tail On The Donkey, but instead they can Pin The Nose On The Jack-O-Lantern. We've included a more convenient option, Pin the Tail on the Cat, if you'd like to use it as well as coloring pages. We've collected some Halloween games and ideas for you.
Show off Your Costume!
Your kids and your neighboring kids are going to be dressed up. That's the best part, right? Let them show off their ghost and goblin costumes with a neighborhood Halloween sidewalk parade. The children will be so excited with all the applause and shouts from onlookers!
If that's still just too close for comfort, how about hosting a virtual Halloween party? Invite their best friends to a Zoom and let them tell each other jokes or spooky stories. Turn the lights off to make it even more fun!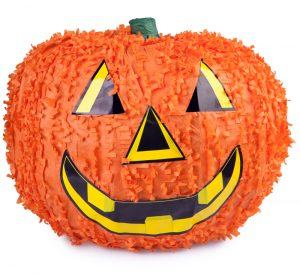 Halloween Piñatas!
This one will take some time. Gather your family for some quality time and make your own piñata. Fill it full of your family's favorite candies. The kids will have a blast smashing it open and diving in to grab the pieces they love most!
Family Movie Night
Having family movie night is always a big hit. Make some popcorn, set out dishes of candy and snacks. Then sit back and enjoy a fun evening. If weather permits, have an outdoor movie night where you could invite a few friends, and still practice social distancing. There are an abundance of family friendly Halloween shows you could watch together, while in costume of course.
Here are just a few:
It's the Great Pumpkin Charlie Brown
The Adams Family
James and the Giant Peach
The Dog Who Saved Halloween
Hotel Transylvania
Goosebumps
Toy Story of Terror
Curious George: A Halloween Boo Fest
Ghostbusters
E.T. the Extra Terrestrial
Halloween Eats & Treats
Have a baking day before Halloween so you have extra goodies to share. Pinterest has some really fun and creative ideas, from store bought cookie dough to more involved decorated cupcakes.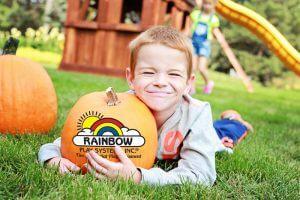 We've collected Halloween activities to share with you.
Whatever you decide to do for Halloween, be sure and have fun with your children. These are the memories they will carry with them for a lifetime.