Rainbow Play's Exclusive 10.5' Wave Slide
Our Exclusive Wave Slide for Swing Sets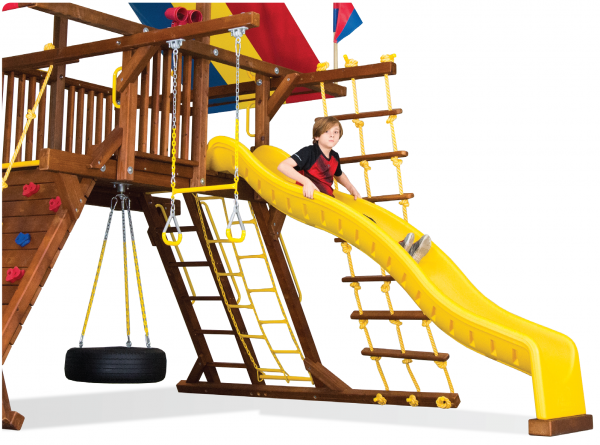 This fantastic wave slide design creates an exciting wave into the slide bedway for a fun, safe sliding experience for all ages! 
Double wall construction detail is engineered for maximum strength, the highest level of safety & the most attractive overall appearance.
Extra high sidewalls the entire length of the slide with even higher side walls at the entrance point create the safest possible design.
Solid mounting bolts secures our Wave Slide to the play structure deck. Extra high slide side walls at entrance level creates the safest possible slide access.
The safest possible exit design is created by having our Wave Slide bedway guide the child to safely exit the slide with both feet firmly on the ground.
Using the most advanced technology to create maximum strength, our Wave Slide is engineered with a tack-off design for exceptional structural integrity.
Super heavy duty design, our Wave Slide weight is 84.6% heavier than the competitor's wave slide.
Ten children can pile onto our Wave Slide to showcase its strength in design and overall structural integrity!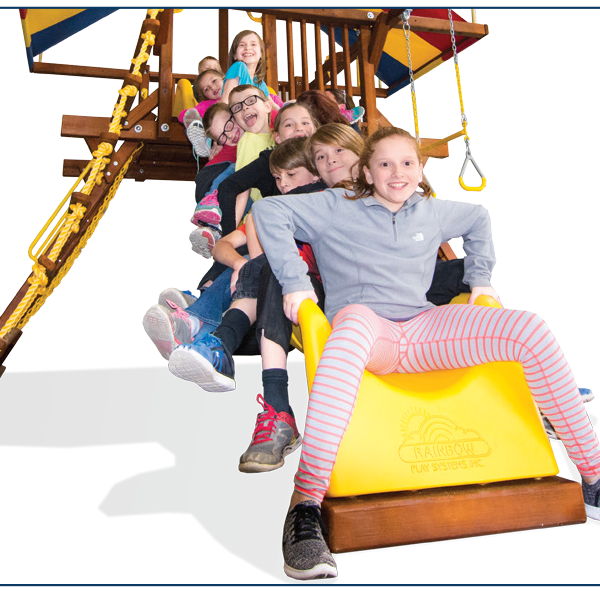 Order a catalog or visit your nearest showroom to get your kids one of these awesome wave slides!