The King Kong Castle Series Swing Sets
The Rainbow Play Systems King Kong Castle Series swing sets have the tallest deck height out of all our wooden swing sets, coming in at a whopping 7'2"! This is perfect for the big kids who want to go all out with their backyard playground. Swing high with the 10.5' Swing Beam, or race down the 15' Slide Length! Don't forget that Rainbow Play Systems has a brand new slide for the King Kong Series, the 13.5' Wave Slide! With a head room of 7', there's ample amount of space for kids and adults under the Red, Yellow, and Blue Canopy.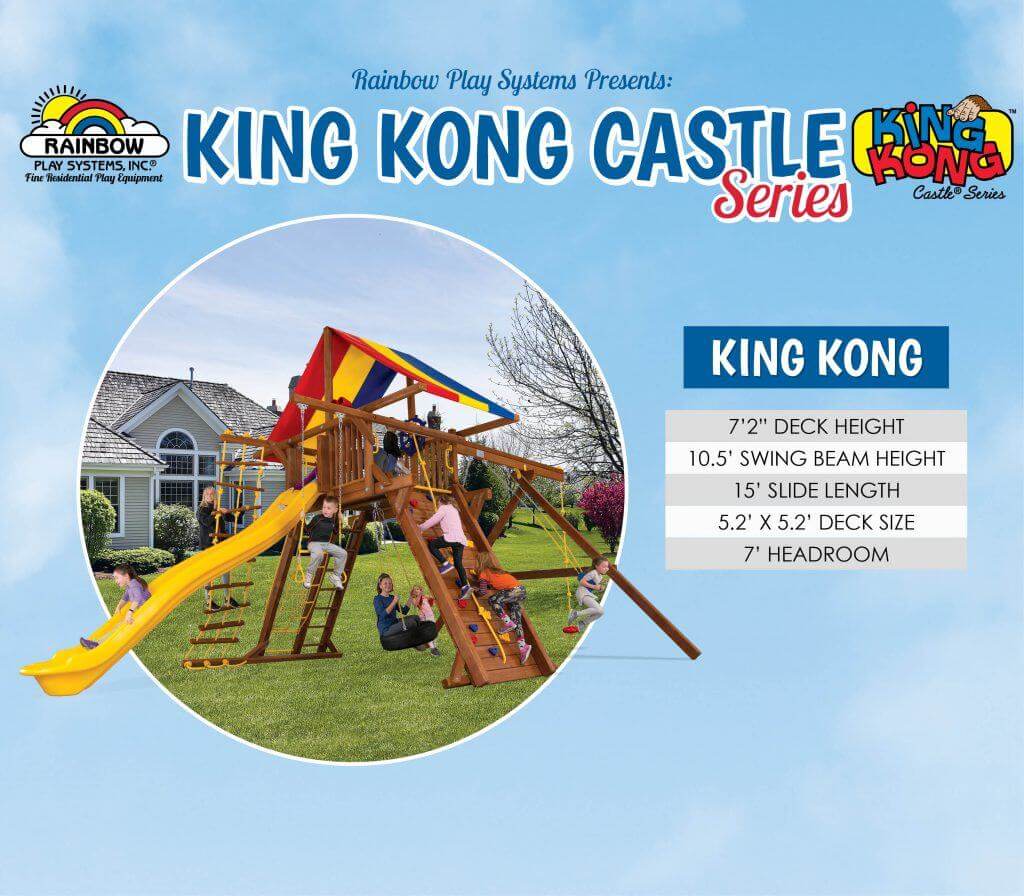 The King Kong Castle is the tallest Wooden Swing Set on the market! With Big Beam Construction, Notched Beams, and Massive ½" Hardware, it's also the safest swing sets a parent can buy for their children.
Kids will stay busy scaling the Rockwall, swinging high on a Sling Swing, or spinning around on the 360° Tire Swing! Don't forget, the King Kong Castle Series is completely customizable, visit your nearest showroom, and start building your dream Rainbow today!