November 2017 Featured Playsets & Swing Sets
This holiday season, get the kids a gift they will remember for a lifetime! All of the Rainbow playsets would make wonderful gifts. This November, we would like to feature two sets we think are great in their own special ways. What gift would look this beautiful under a tree this holiday!?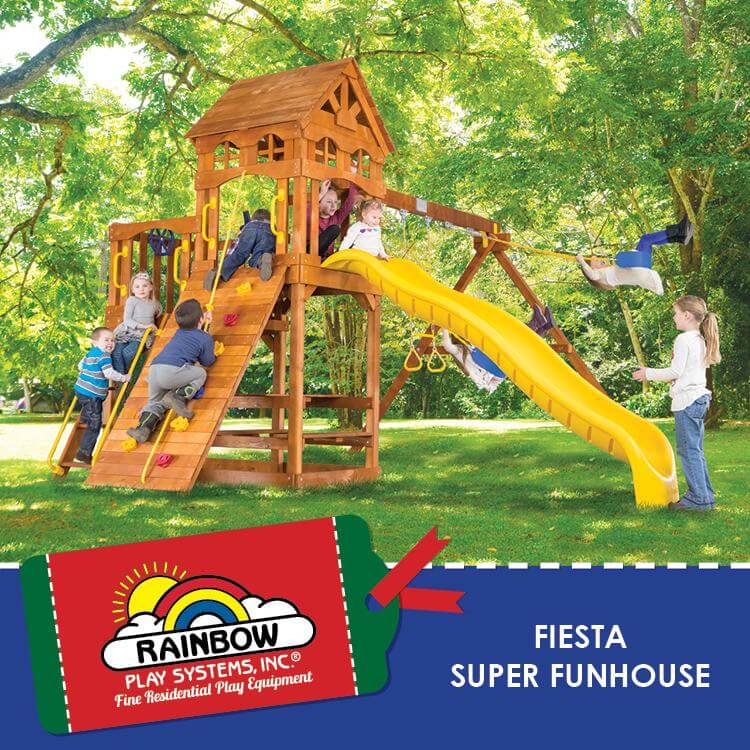 21A – Fiesta Super Funhouse

New and improved for 2017, the Rainbow Play Systems Fiesta Super Funhouse is bigger and better than before! With dual 5' & 4' deck heights and a swing beam over 7' tall, the Fiesta Super Funhouse includes 10 different play activities in an all-inclusive design that is non-modular and non-expandable. Kids can race down the 10' Wave Slide, scale up the Rock Wall, touch the skies on the Sling Swings, or hang out in the wooden cabin-style roof.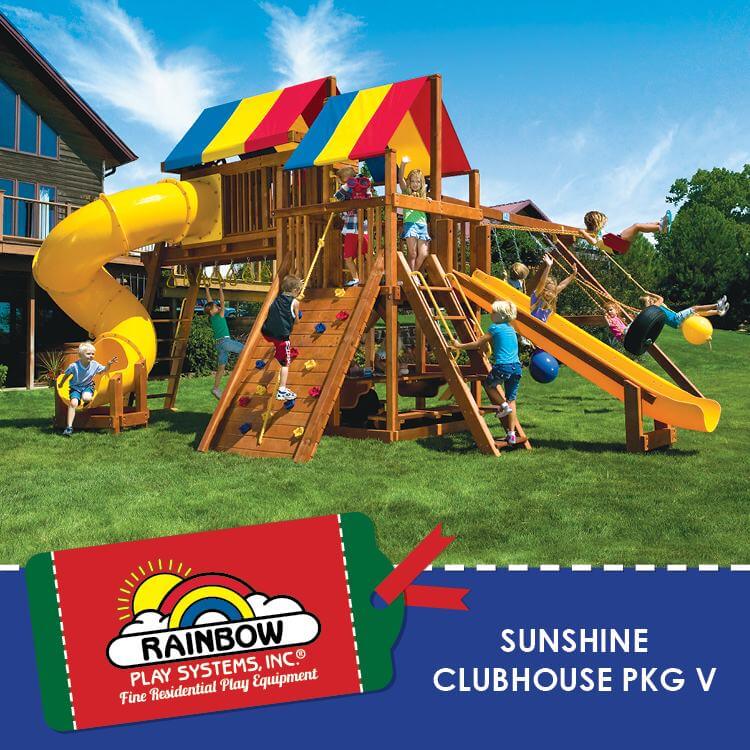 53A – Sunshine Clubhouse Package V Magnificent

The Rainbow Play System's Sunshine Clubhouses are created with incredible versatility and design freedom! For three decades, families all across America have designed their own variation of the Sunshine Clubhouse, including endless options like the Monkey Bars with Dual Ring Treks, 360° Spiral Slide, Sunshine Penthouse, Binoculars, Picnic Table, and much more! The Sunshine Clubhouse Pkg V Magnificent boasts all kinds of customizable add-ons, fun for kids of all ages!
Order a catalog today and let their imaginations soar!