New for 2018 – Swinging Options
This year, we've added many new super fun swings for swing sets and swinging options. Check out all these amazing options …

Sky Curve Swing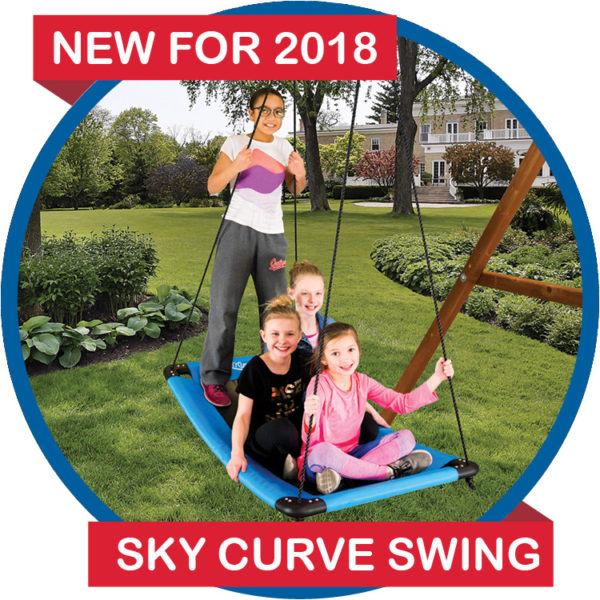 Sky Curve Swing is the largest swing in the 2018 catalog! Spacious and comfortable, this special swing can fit multiple friends on the curved, sturdy platform. Made from a padded steel frame and thick nylon, the Sky Curve Swing can hold up to 400 lbs. Great for kids and adults alike!
Ship Swing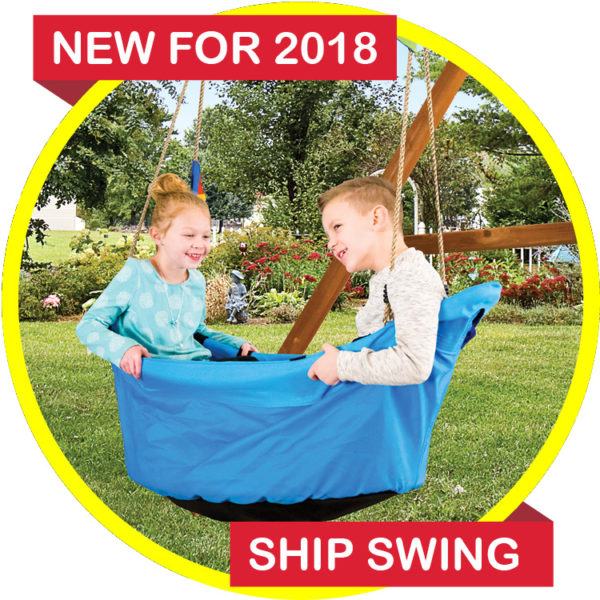 Ahoy matey! Set sail in Rainbow Play System's Ship Swing! Made with heavy-duty canvas, it fits two sailors for swinging adventures! Don't forget the telescope and pirate map, there's plenty of room for friends and gear. Colorful flags make the journey across the Seven Seas fun, as the mesh for drainage at the bottom keeps matey's dry after a turbulent storm!
Web Swing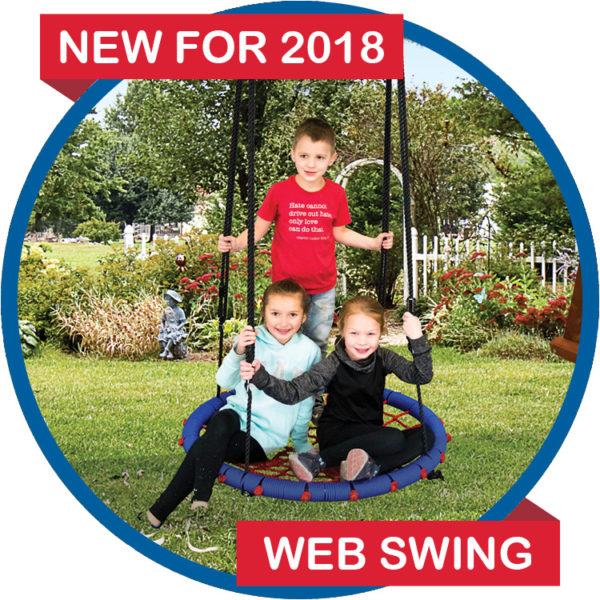 Want some unique swinging fun for kids of every age and size? The web swing provides ample room, comfort, and hours of entertainment! The extra large diameter and sturdy ropes can fit up to four children, or two adults. A great swing accessory for any Rainbow Play System!
Air Pogo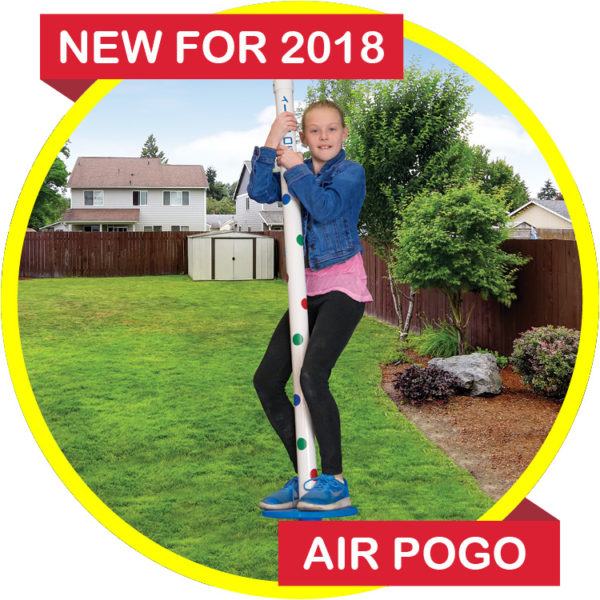 Jump high into the sky with the Air Pogo! Described as a pogo stick on a rope, it allows kids to take a bounce in the air instead of down into the hard pavement. Providing endless fun, kids can bounce up to 2.5 feet in the air without touching the ground! The Air Pogo is a great adventurous addition to any Rainbow Play Systems Swing Set!

Hammock Swing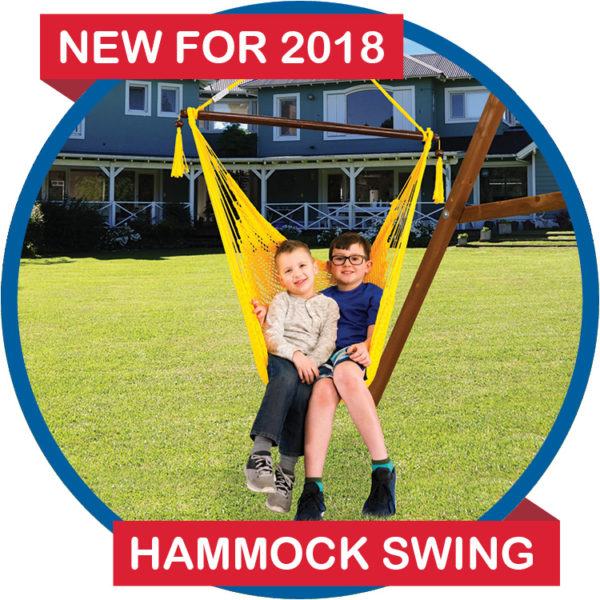 Looking for the perfect vacation getaway… in your own backyard? Introducing for 2018: the Hammock Swing! Made with durable and reliable materials, it's the perfect swing accessory for any Rainbow Play System, especially for those warm summer months spent outside! Relax, stretch out, read a book, or simply enjoy the sunshine!