Child Safety & Protection Month
November is Child Safety and Protection Month!
A safe play set is vital to children's safety. We would like to tell you what makes Rainbow swing sets the safest you can buy for your family. We believe in the importance of a safe play set and putting care into all our play set construction details.

Structure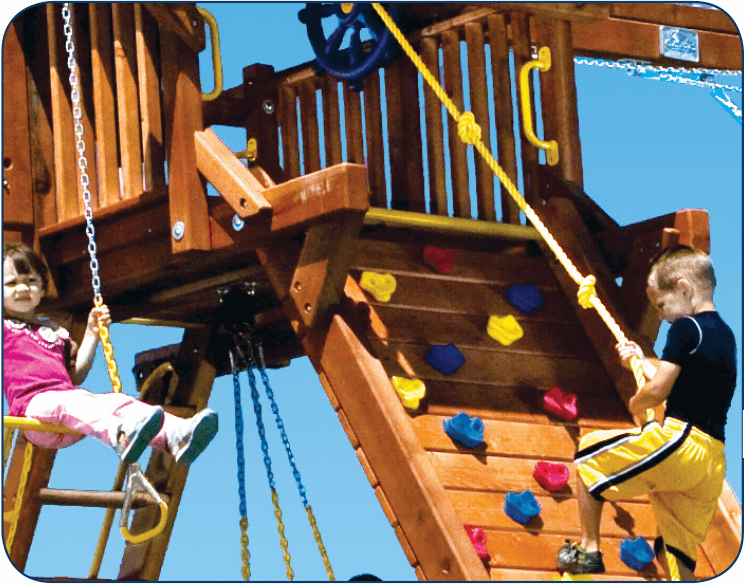 Rainbow swing sets are engineered to be rock solid. The foundation of our design is the abundance of 4"x4" & 4"x6" big beam timbers. Notched beam construction is essential for long lasting and durable structural integrity, creating maximum support by bracing wood against wood.

Vertical spindle safety rails prevent falls from tall deck heights; the vertical slats are angled to provide ample play supervision. Rainbow uses angled safety ladders and rock walls, so that it is easier for both small and big kids to climb up and down their play set.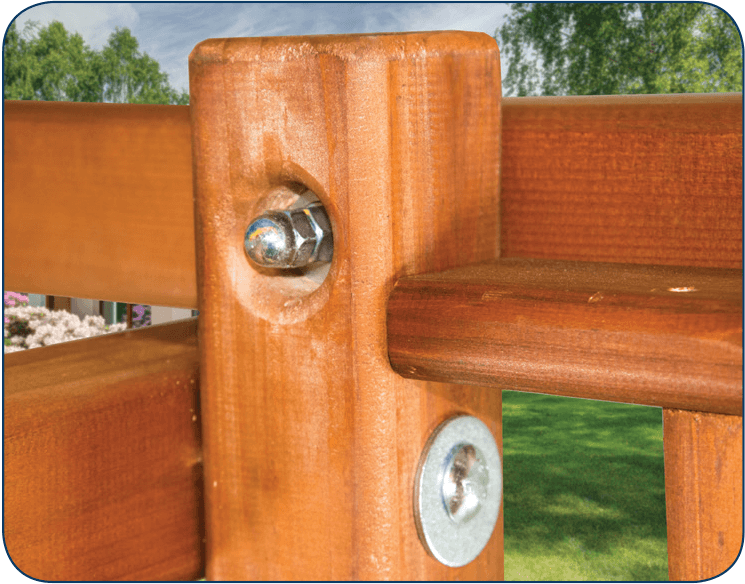 Hardware
Sharp exposed bolts are capped by recessed hardware, which is used throughout the play structure. Massive ½" diameter bolts provide unparalleled strength and stability, while dual bolt construction detail provides tremendous rigidity at connection points throughout the play set.
Features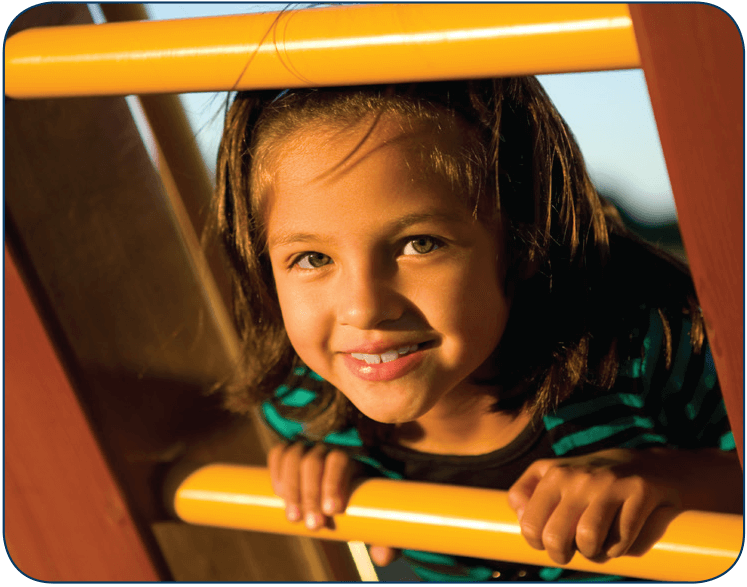 Plastisol Dipped Ladder Rungs and Safety Handles provide children a better surface grip with their hands and feet, minimizing slipping and falls. Extremely durable, Plastisol Dipped components are insulated from both heat and cold, which also prevents chipping or scratching.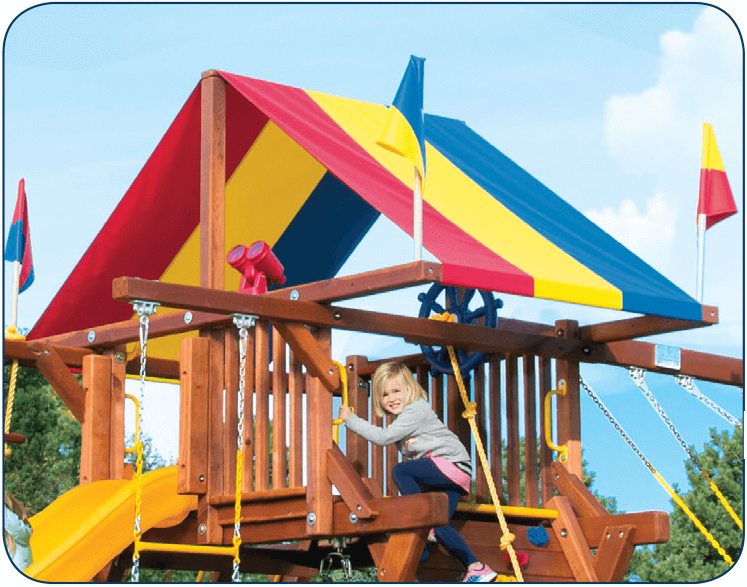 The trademark Rainbow Red, Yellow, and Blue Canopy offers protection from both the sun and rain to make everyday a great play day. Easy to clean, it's also manufactured with UV protective material to mitigate fading.
Rainbow utilizes easy-to-grab 1" Thick Ropes in specific options and add-ons for added safety for climbing or swinging.
Rainbow Play Systems are built with safety in mind, using the highest quality materials and design specifications!