Carnival Series 25 Year Anniversary
Happy 25th Anniversary to the Carnival Series!
For 25 years our Carnival Series swing sets have been bringing joy and excitement to kids around the globe. It's the perfect size for nearly every backyard with customizable and modular features. No wonder the Carnival is such a family favorite!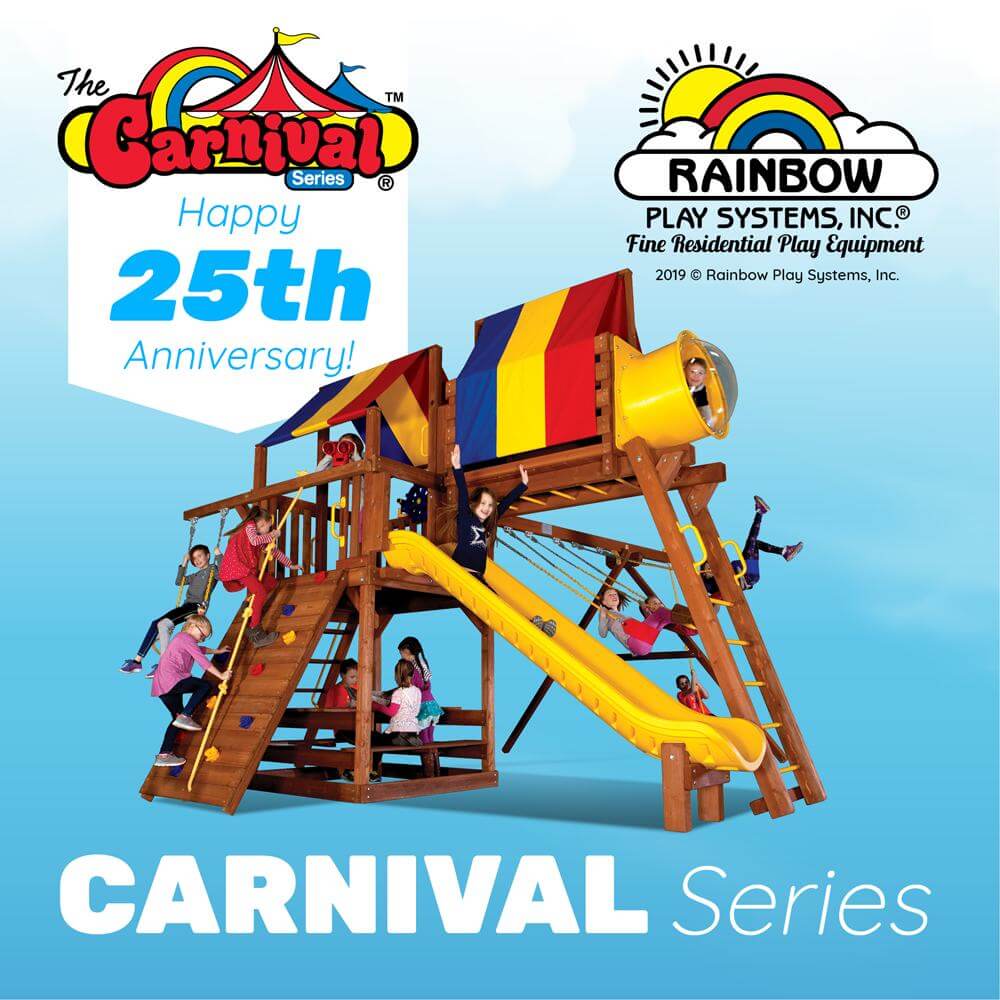 The Carnival swing sets have a deck height of 5'4", which is a great size for families with smaller children. It's easy to grow into a Rainbow Swing Set with their modular and customizable design!
Swing sets provide many benefits, such as improving a child's athletic ability and keeping them busy throughout the year. The rock wall and monkey bars are the perfect height for children refining their dexterity and coordination!
Every parent wants a quality swing set that is safe, and is also sold at a reasonable price. The Carnival Series is the best bang for your buck, get the Rainbow quality and safety guarantee without breaking the bank!
The Carnival Series comes in both Castle and Clubhouse styles, ensuring that parent's get the right swing set to fit perfectly in their backyard. Visit a local showroom today to design your very own Rainbow Play System!