August 2017 Featured Playsets & Swing Sets
August 2017 – Featured Rainbow Play Systems Swing Sets! 
Our August featured swing sets are some of our most popular swing sets! Rainbow Play makes a variety of outdoor wooden playsets in all shapes and colors that can be custom designed for your family, space and children's needs. Contact your local showroom to learn more and test ride a Rainbow swing set.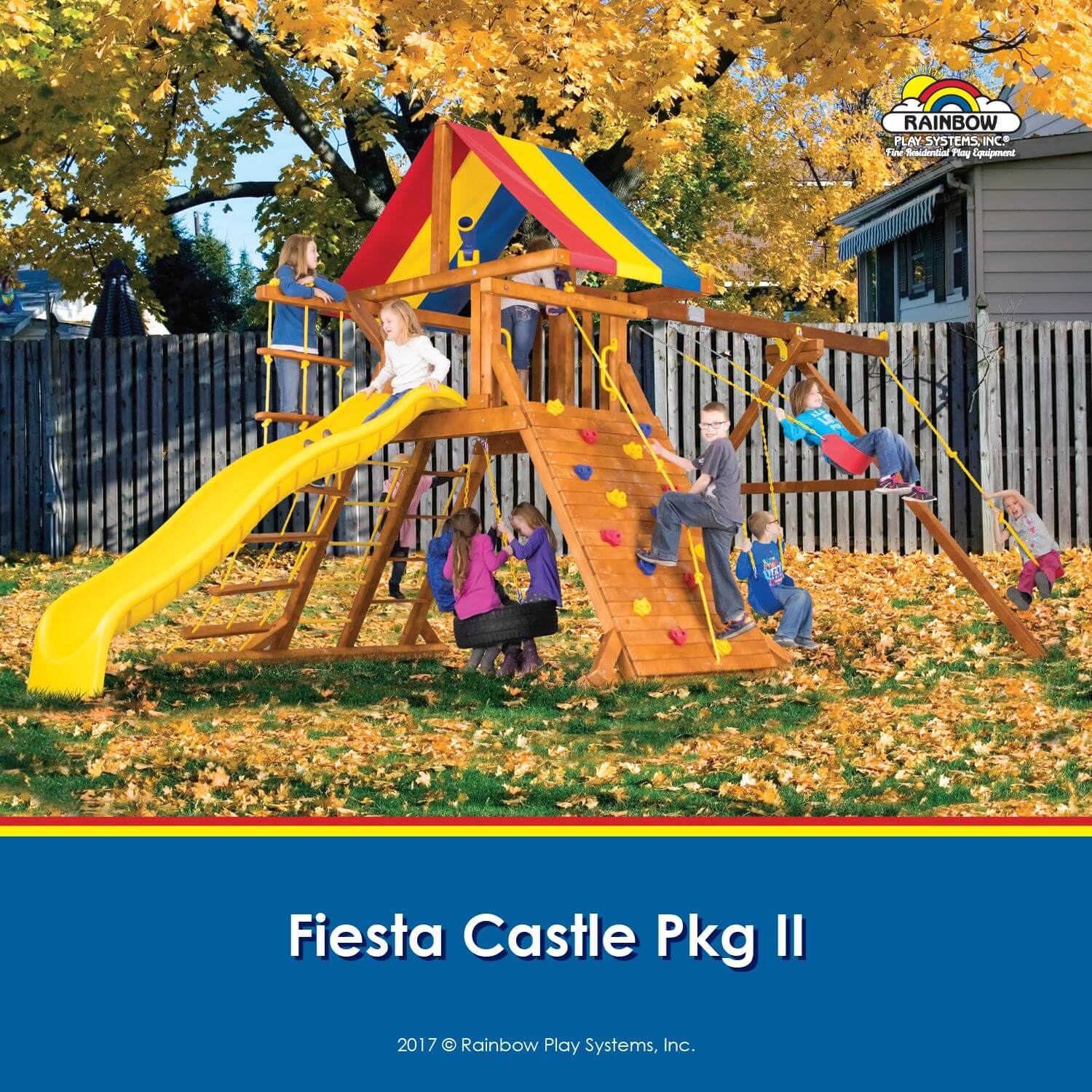 Fiesta Feature Castle Package II
The Fiesta Feature Castle is the perfect entry level Rainbow Play System for small families or couples becoming first time parents. With a Deck Height of 5', it's the perfect size for young children just learning the ropes of swing set fun! Swing high or low on the 3 Position 8' Swing Beam, scale the sides of the castle with the signature Rainbow Play Systems Rock Wall, or Step/Rung Ladder Combo. With a length of 24', and width of 12.5', the Fiesta Feature Castle Pkg II is a great fit for all backyard sizes, so all children get the chance to get out of the house and play!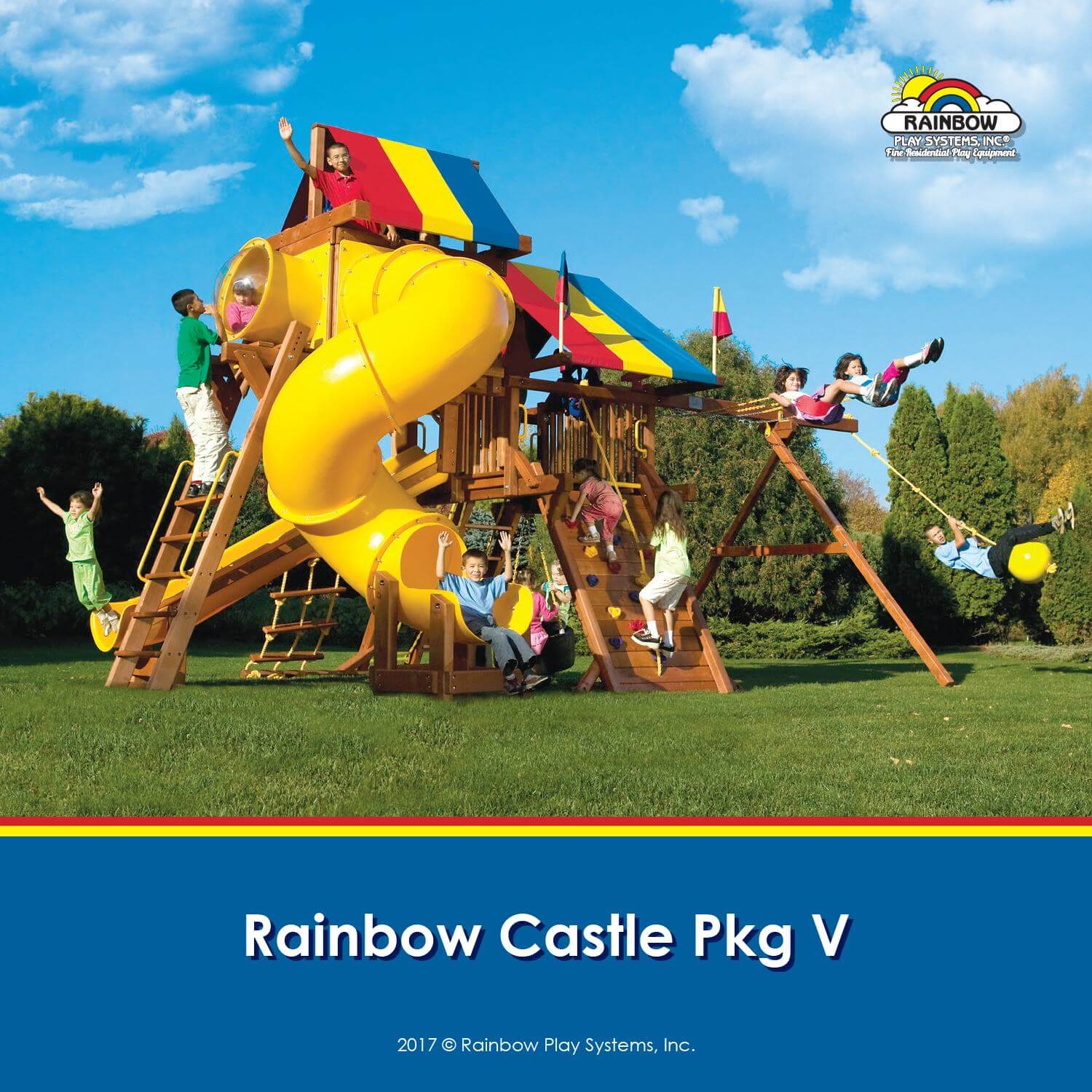 Rainbow Castle Package V Loaded

The Original Rainbow Castle Climber® Series has many great features included on this sturdy Rainbow Play System. The Rainbow Castle Pkg V Loaded is a whopping 14.25' high! Decked out in fun, unique features like the 360° Spiral Slide and Extended Bubble Panel, the Rainbow Series Penthouse is the perfect way to accessorize! With a Deck Size of 5.2' x 5.2', it's easy to fit all friends and family members under the signature Red, Yellow, and Blue Rainbow Canopy.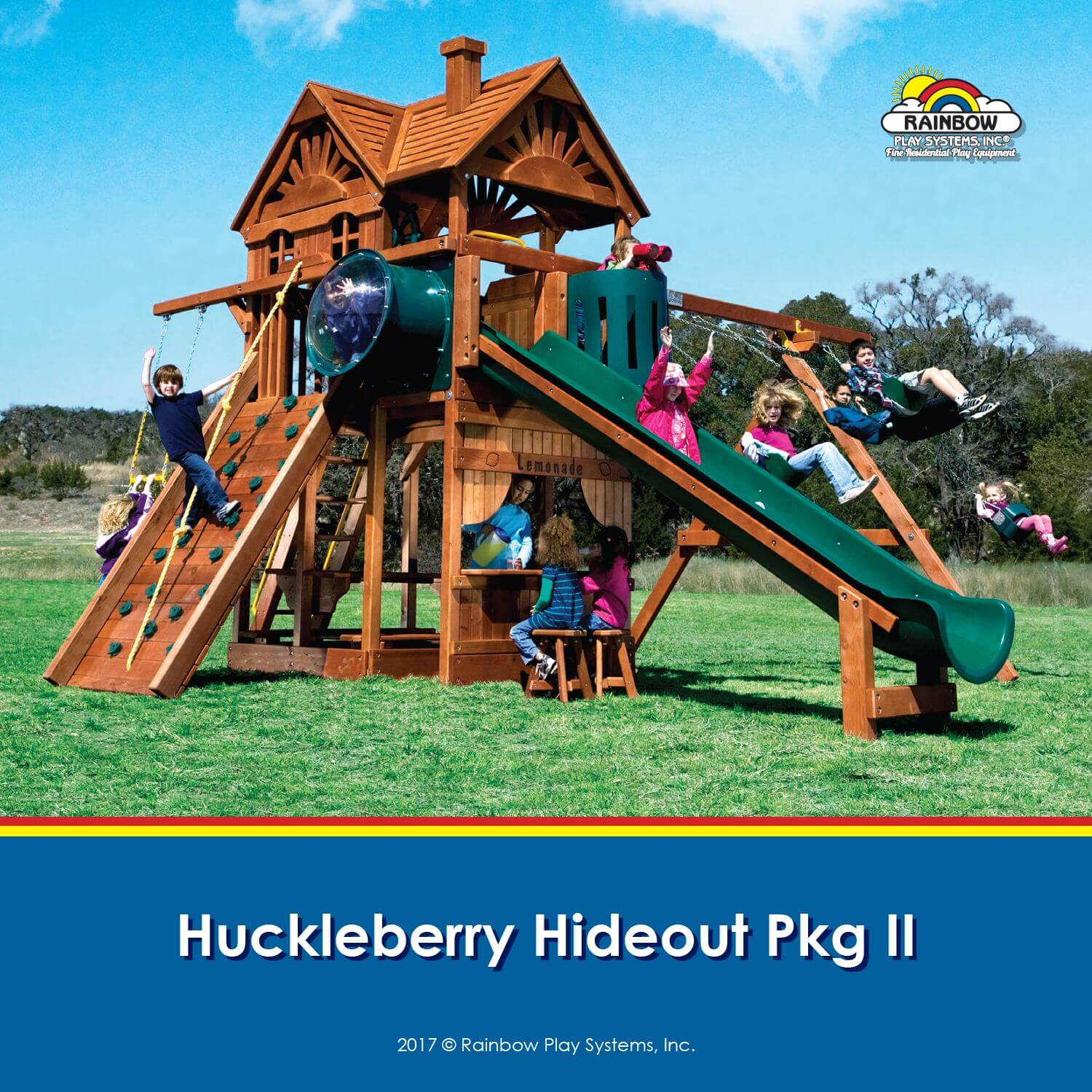 Huckleberry Hideout Package II Unique
Stay in the shade with the Huckleberry Hideout! The Clubhouse-Style design has room for a shady Picnic Table and Lemonade Stand with Stools underneath the massive 5.2' x 7.8' Deck Size. Built with big beam structure, the 7' of Headroom underneath the Deluxe Huckleberry Wood Roof with Chimney keeps kids cool from the summer heat. Included are unique accessories, like Extended Bubble Panel and Crow's Nest with Binoculars. With a Swing Beam Height of 9.5', this Rainbow Play System is great for children of all ages!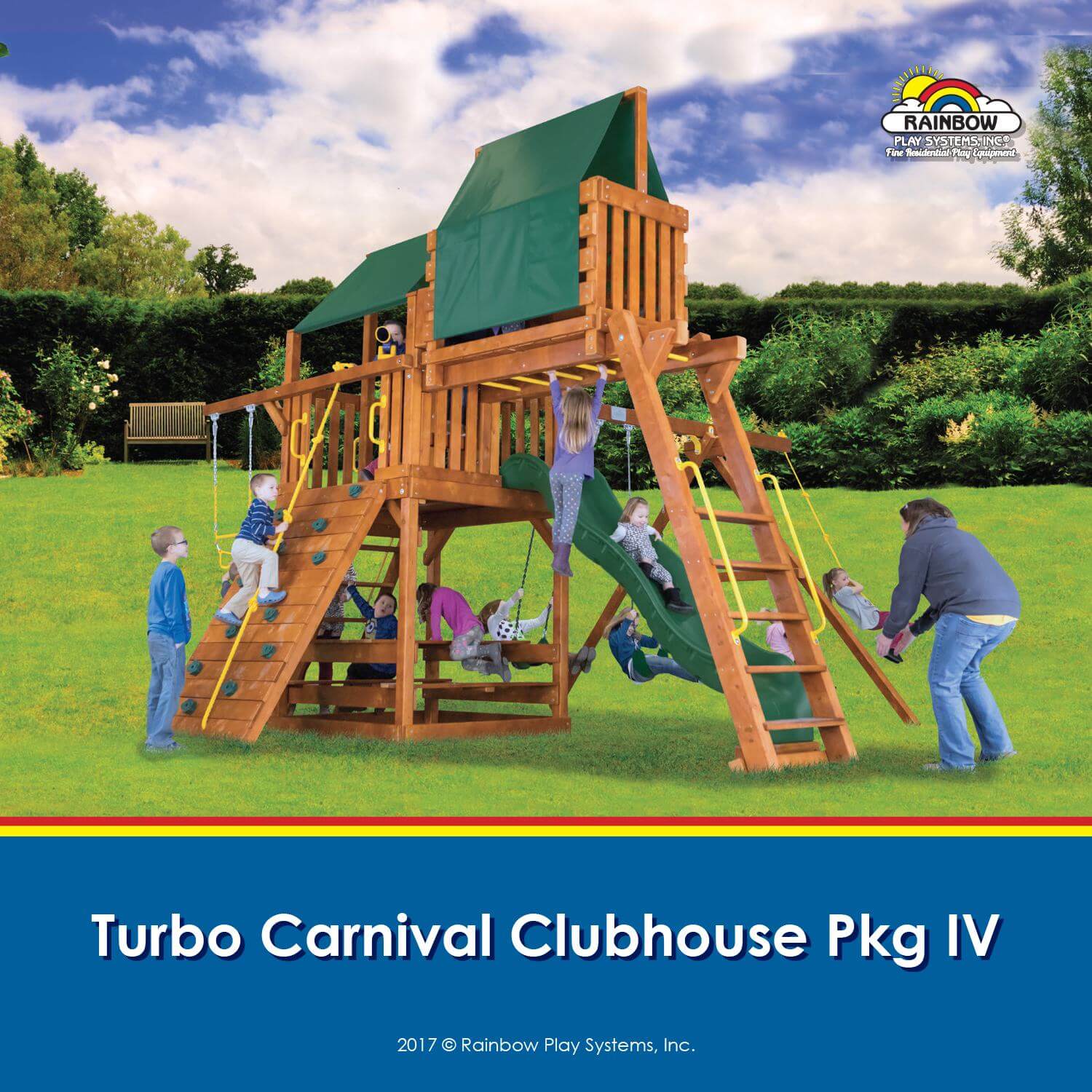 Turbo Carnival Clubhouse Package IV
The Turbocharged Carnival Clubhouse Pkg IV is brand new for 2017! With a Deck Height of 5'6", it's four inches taller than the Original Carnival Clubhouse Series! Perfect for expanding families, the Turbo Carnival Clubhouses have ample headroom for the Picnic Table and Forest Green Canopies. With a bigger Rock Wall than the Original Carnival Clubhouse, there's more room for climbing. Favorite signature accessories and options are included, like the Carnival Monkey Bars and Penthouse, 10.5' Wave Slide, and the Trapeze/Triangles Combo!