2018 National Playground Safety Week
Playground Safety Week Tips
April 23rd – 27th is National Playground Safety Week, which raises awareness on the safety of children's outdoor play environments. This is especially crucial in the early spring as eager kids are starting to revisit playgrounds, parks, and even their own backyard play set after a hard winter.
The National Program for Playground Safety has three important goals: to focus on children's outdoor play areas, to teach kids how to play safely, and to thank adults who work to keep playgrounds safe. Always check the playgrounds and playground equipment where children play, and be sure to alert owners or authorities if any concerns arise.
S.A.F.E
'S' is for Supervision. Children should always be supervised at the playground in case of potential problems. 'S' is also for strings (such as drawstrings on clothing), which may pose as a strangulation hazard if caught on equipment.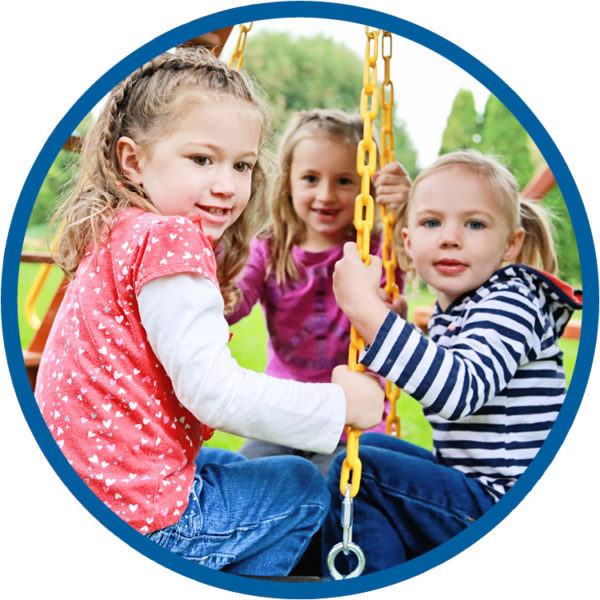 'A' is for Age-Appropriate. Young children (ages 2-5) should have their own play area separate from equipment designed for school-age children (ages 6-12).
'F' is for Falls. Falls happen all the time at playgrounds; the surfaces beneath play equipment should cushion children as to avoid potential injury. Acceptable surfaces include: hardwood fiber, mulch, pea-sized gravel, sand, or synthetic materials such as poured-in-place rubber mats or tiles.
'E' is for Equipment. Play equipment should be anchored safely into the ground. All pieces must be in good working order, without protruding bolts, exposed footings, partially opened S-hooks, or large splinters.
Here are a few safety tips from Rainbow Play Systems:
Before allowing children to play on equipment, carefully review the rules for safe play with them. Observing the following statements and warnings reduces the likelihood of a serious or life-threatening injury.
1. It is recommended that no more than a certain number of children, not exceeding a certain combined weight, play on the system at one time. This specific information for number of children, weight, and age varies from swing set to swing set. Please refer to the instruction manual for details.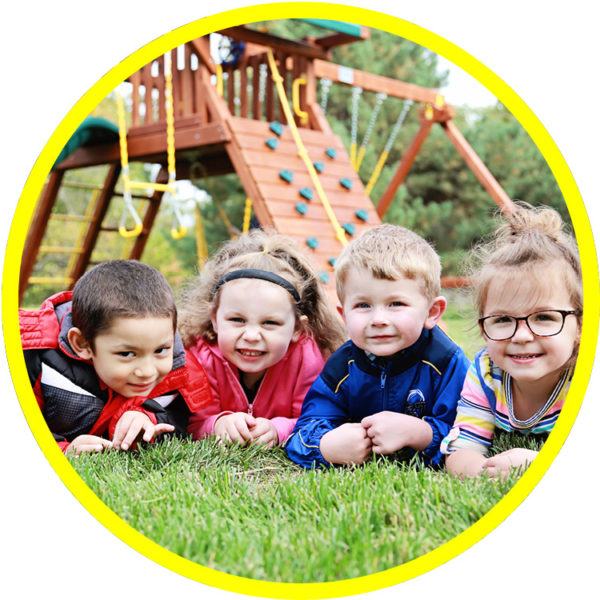 2. Close adult supervision is required for all ages.
3. Avoid playing or walking too close to, in front of, behind, or between moving parts of equipment, such as the swings.
4. Twisting swing chains and ropes, or even looping them over the top support bar may reduce the strength of the chain or rope.
5. Do not swing empty swings, trapeze bars, gliders, buoy balls, or tire swings.
6. Do not jump off equipment while it is in motion.
7. Dress children appropriately, avoid loose articles of clothing such as scarves, helmets with straps, jackets with drawstrings, hooded sweatshirts or coats, and poorly fit shoes.
8. Do not play on playground equipment that is potentially slippery due to rain, ice, or snow.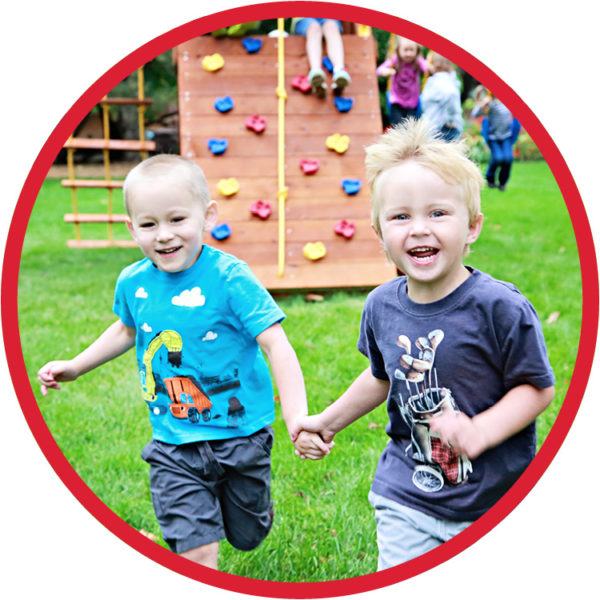 9. Only one person on the swing at a time with a maximum weight of 150 lb. per swing.
10. Do not attached items to the play system not specifically intended for use with playground equipment. Items such as jump ropes, clotheslines, and pet leashes as they may pose a strangulation hazard.
11. Children should always go down the slide feet first, never head first.
12. Never allow children to climb or crawl on items not intended for such use, for example: playing on top of the monkey bars, swing beams, canopies, or penthouses as it can greatly increase the risk of a serious or life threatening injury.