Holiday shopping for 2020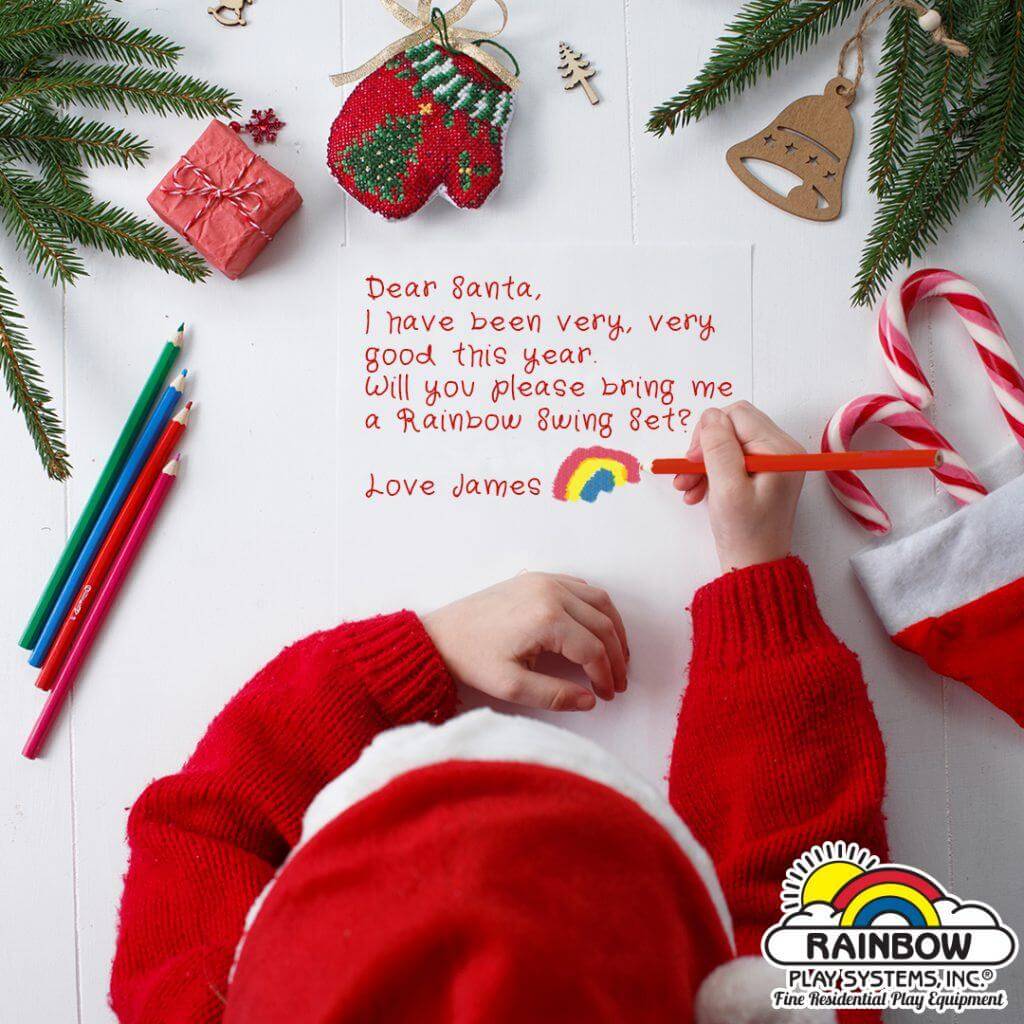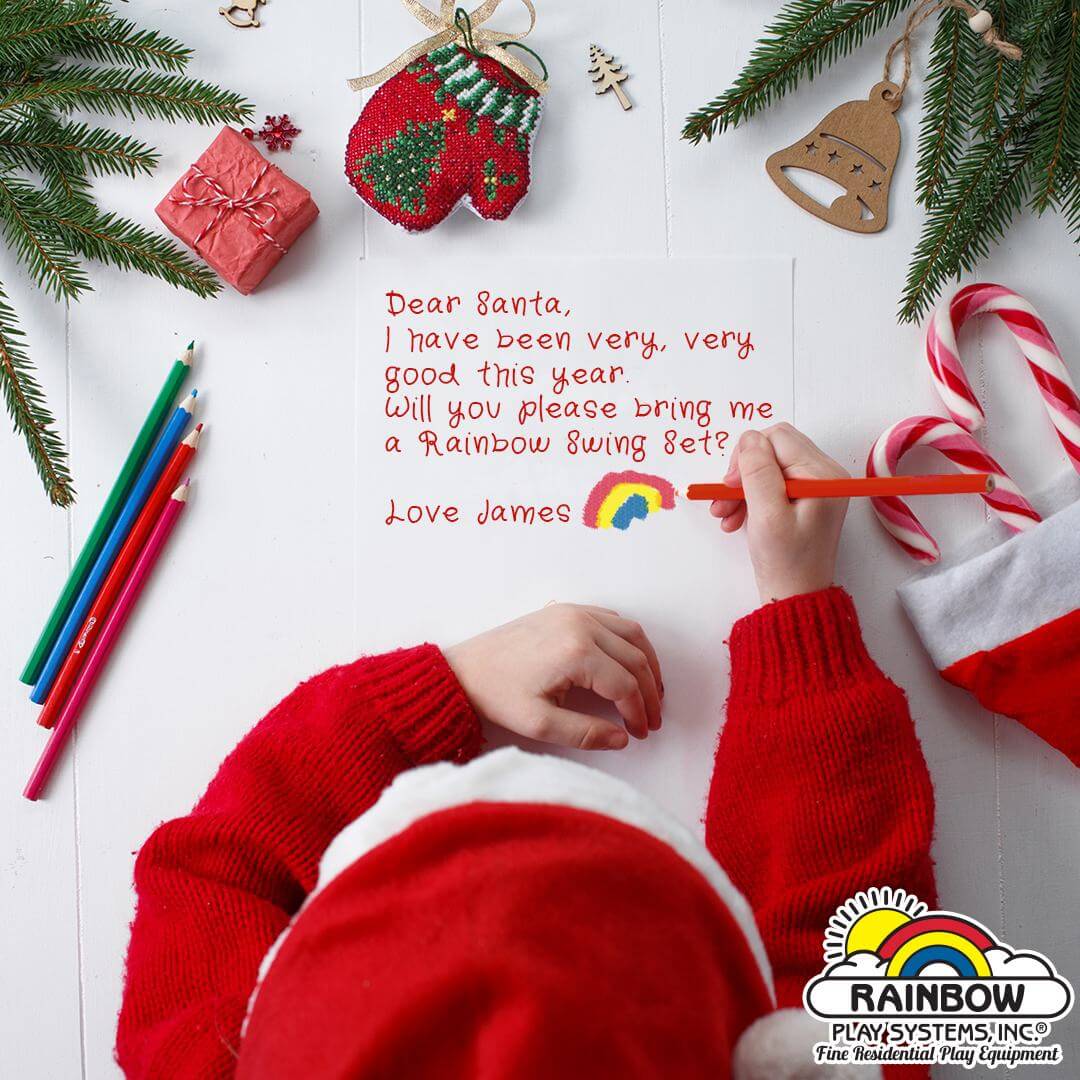 It's hard to believe the holiday season is upon us already. It's been quite a year, hasn't it? I don't know about you, but I am ready to say goodbye to 2020 and a BIG HELLO to 2021.
Online shopping has been on the rise since the pandemic hit and it's predicted to explode this Holiday Season, according to Forbes. Rainbow Play Systems and its distributors are making it easy for you to be cautious and stay healthy during this Holiday Season with online shopping and contactless installations.
Whether you have a small yard, sloped yard or have an abundance of room, Rainbow has the perfect swing set for your family. It's no accident that over 600,000 Rainbow Swing Sets have been installed worldwide. It's our quality craftsmanship and tested safety features that make Rainbow Play Systems the best in the industry. And that is why we are America's Most Trusted Brand Name.
Hey, let's BRING ON THE GIFT GIVING EXCITEMENT!
Let's go over some gift giving ideas. Rainbow Play Systems has some pretty cool additions for your swing set.  You can take a look at all of them right here. For now, I'm going to go over some of my favorites.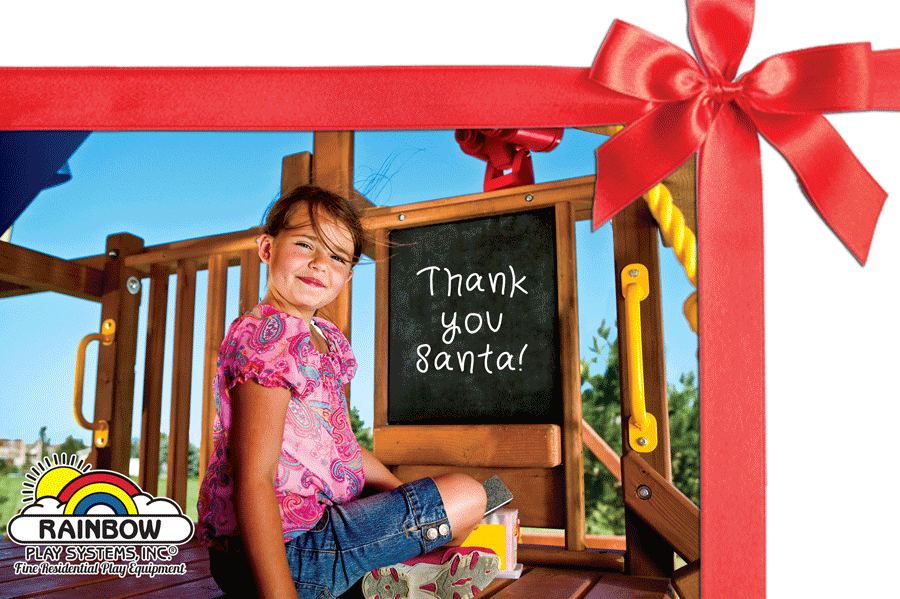 The Chalkboard Panel is a lot of fun. Kids have the opportunity to be creative in this space with their drawings or practice their spelling or math and have fun doing it.
Kids are curious and find joy in pretend play so why not check out the telescope and binoculars and allow them to be a pirate or an investigator. When they are installed on the upper portion of your Play System your child will get a bird's eye view! Both of these, along with the Jumbo Ships Wheel come in our Accessory Pack (101).
Swings are the best. I just love them.  Rainbow carries quite the lineup of swings from the standard Flat Swing, Trapeze Triangles with Buoy Ball and the relaxing Hammock Swing. Rainbow Play Systems has Tire Swings galore! They are made with soft rubber rather than hard plastic. We have the 2 chain tire swing which hangs vertically. Your child can climb up and sit on the very top or right in the center of the tire. Remember sitting on a tire swing hanging from 4 chains? They are super fun when you have your best buddy swinging with you! We also have a 360° Tire Swing as well as a 360° Race Car Tire Swing. These allow for swinging and spinning! That's a fun, dizzy ride! There are so many other swinging add-ons and you can take a look at all of them right here.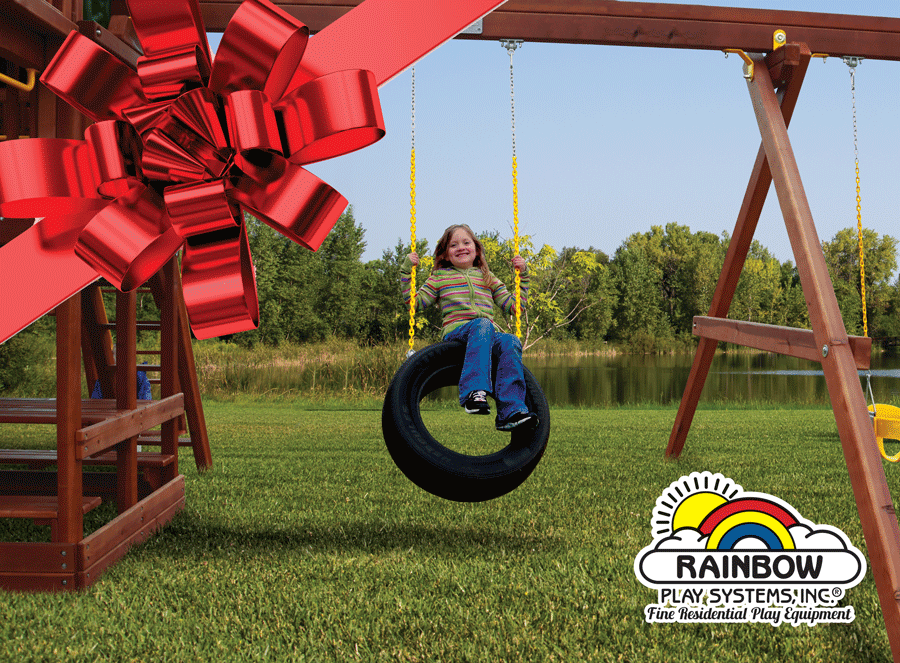 The imagination that Rainbow brings out in children continues. With the Clubhouse Series  you can add a Playhouse, Picnic Table, Sandbox, Lemonade Stand, Theater and even Flower Boxes.
It's nearly impossible to gift wrap a Rainbow Play System. But you can wrap up the Telescope, Swings, Ships Wheel and many other accessories for your child to open that will create a lot of curiosity and excitement with your little ones!
Playing is learning and the importance of play in early childhood is essential to a child's growth. Parenting for Brain has 9 benefits of play with research results. Take a couple of minutes and read it here.