The New 2019 Website is Here!
Ready, Set, Launch!! Our Brand New 2019 Website is Here!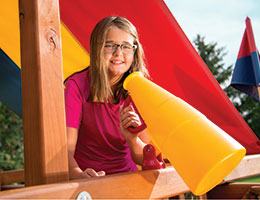 We are excited to announce and present to you our new website, designed for parents who want to start Building Childhood Memories® and join our growing Rainbow family of 1.8 million happy children!
Our website has been updated to showcase our 2019 swing set product line, which also includes our brand new 2019 Idea Book. Rainbow is bringing back the ever popular Monster Series playsets, and the Sunshine Clubhouse playsets with even bigger deck heights and new and improved design ideas.
The engineering and structural integrity of our Castles and Clubhouses are unparalleled to all other's on the market, with our construction detail existing as the finest available. The 100% natural big beam cedar swing sets construction is backed by our Exclusive Lifetime Warranty, the best in the business.
Use our new website to view 180 design ideas and 180 options to customize your family's dream Rainbow swing set. You can also perform design comparisons to find the best Rainbow swing set for your yard.
Our worldwide showrooms offer professional delivery and installation services. Get started designing your dream Rainbow Play System today using our new website. Your Rainbow® Swing Set is a once in a lifetime purchase!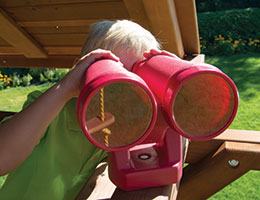 Check it out! Request a price list or a quote from your local Rainbow Showroom to get started. Find the nearest showroom near you, or view our brand new 2019 Idea Book.