Durable & Safe Swing Set Options
Part II of II: Rainbow's Durable & Safe Swing Set Options
Rainbow Play Systems is committed to building the safest swing sets on the market. This is why Rainbow Play Systems is the best swing set manufacturer in the country. Our swing set options are made of the finest materials to keep your children safe and secure as they play. Therefore, cautious parents choose Rainbow swing sets.
Rainbow uses heavy duty material, from the thickest canopies, safe ladders, to coated safe handles that protect your children. These safety and design specifications make our swing sets simply the best.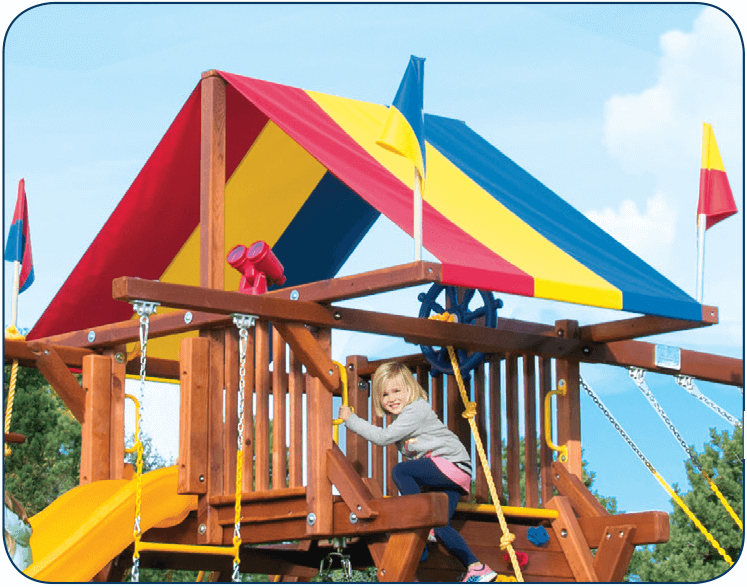 Heavy Duty 18 oz. Canopy
Our Heavy Duty Canopy offers protection from sun or rain to make everyday a great day to play. Our removable canopy is easy to clean, thicker than most in the industry & manufactured with UV protective material to mitigate fading.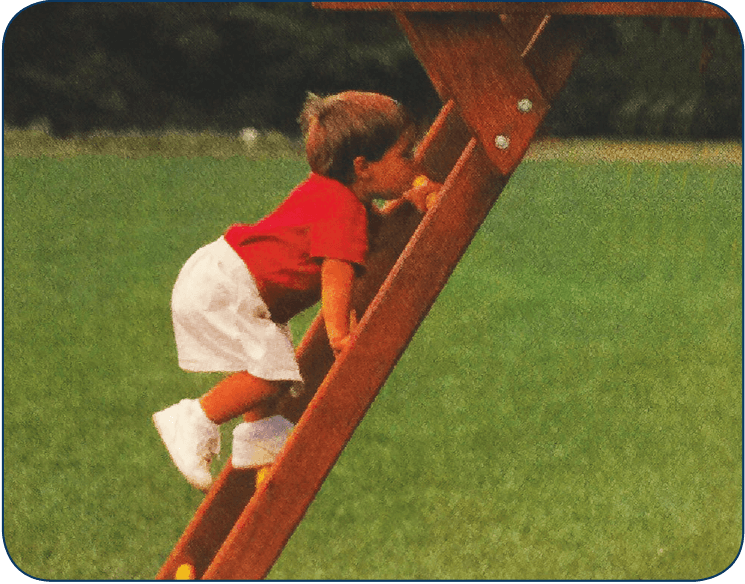 Angled Safety Ladders
Logical safety design in all Rainbow climbing components, the angled ladder design is much easier to climb up & climb down.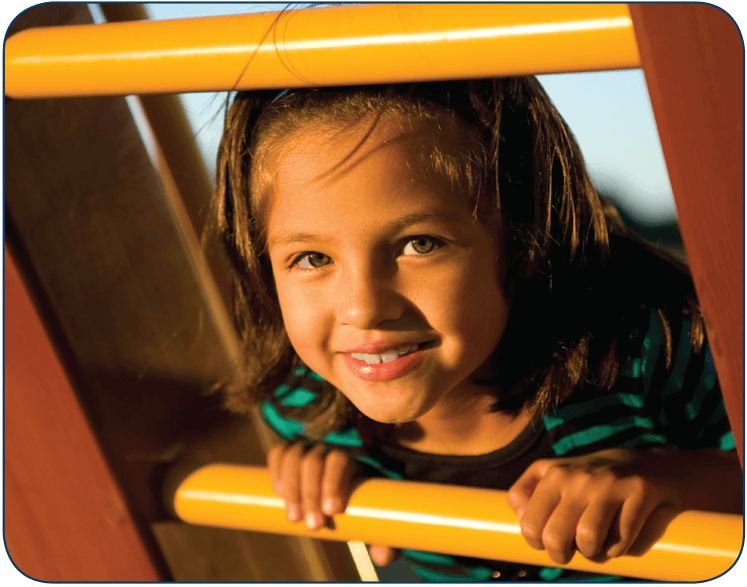 Plastisol Dipped Ladder Rungs
Plastisol Dipped Ladder Rungs provide children a better surface to grip with their hands & feet as they climb while reducing slipping. Plastisol is extremely durable & won't chip or scratch. It also insulates the rungs from the heat or cold.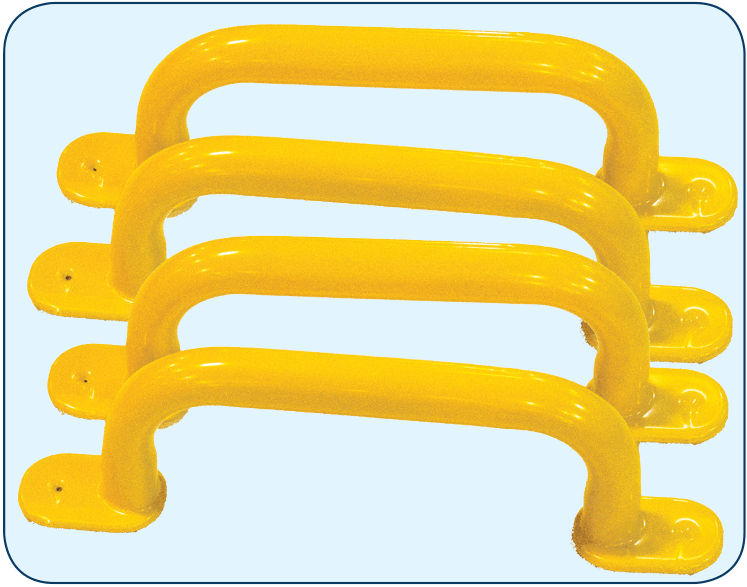 Plastisol Dipped Safety Handles
Plastisol Dipped Safety Handles reduce slipping as your child pulls themselves up or lowers themselves down. Plastisol is extremely durable & won't chip or scratch. It also insulates the handles from the heat or cold.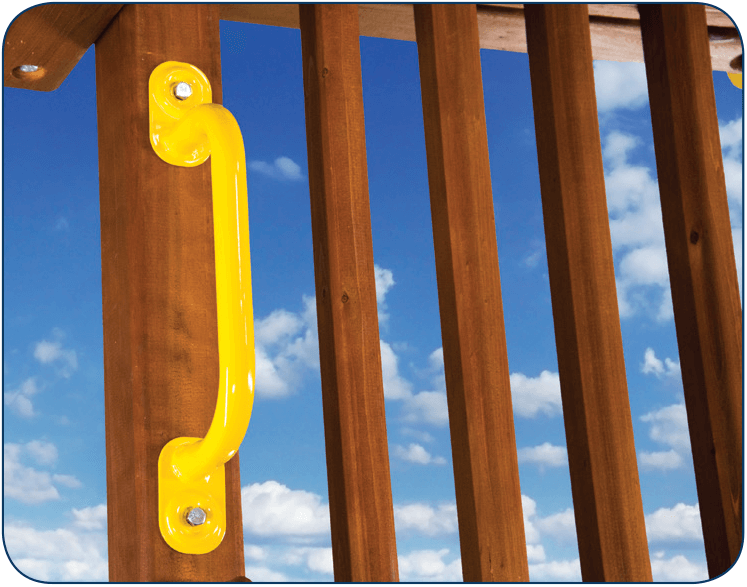 Powder Coated Safety Handles
Powder Coated Safety Handles installed in key areas contribute to a feeling of comfort as a child is gaining access to an entrance or exit on their Rainbow Play System.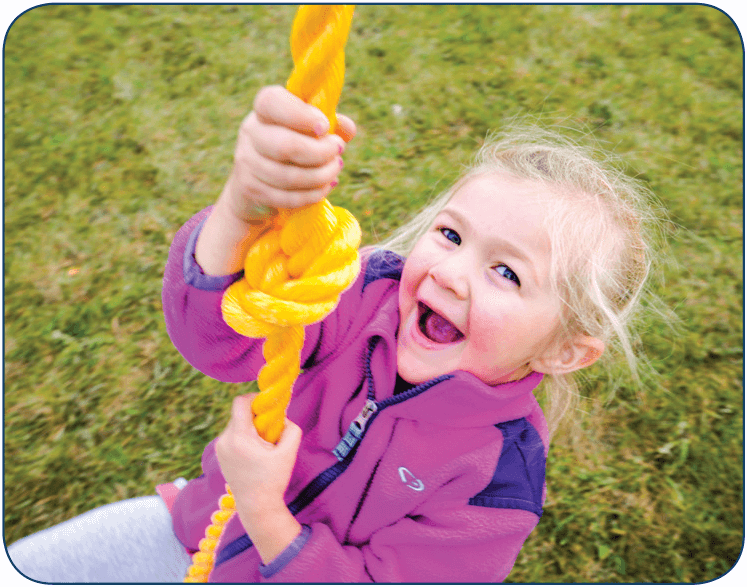 Full 1″ Thick Rope
Rainbow only uses 1″ thick rope – no thin 1/2″, 5/8″ or 3/4″ rope. Utilizing a full 1″ diameter rope creates an easy to grab rope, very large knots & eliminates tangling.
Full Bucket Swing
Safely secures little ones in the swing seat. This full bucket design originated in the commercial playground industry and has been used for many decades as the safest possible swing for smaller children.
Read More… Part I: Rainbow's Sturdy & Safe Swing Set Construction