October 2017 Featured Playsets & Swing Sets
October 2017 –  Featured Playsets & Swing Sets! 
The October featured playsets and swing sets are spectacular! Rainbow Play Systems makes a variety of playsets that can be custom designed for your family, space and children's needs. Contact your local showroom test swing our sturdy swing sets.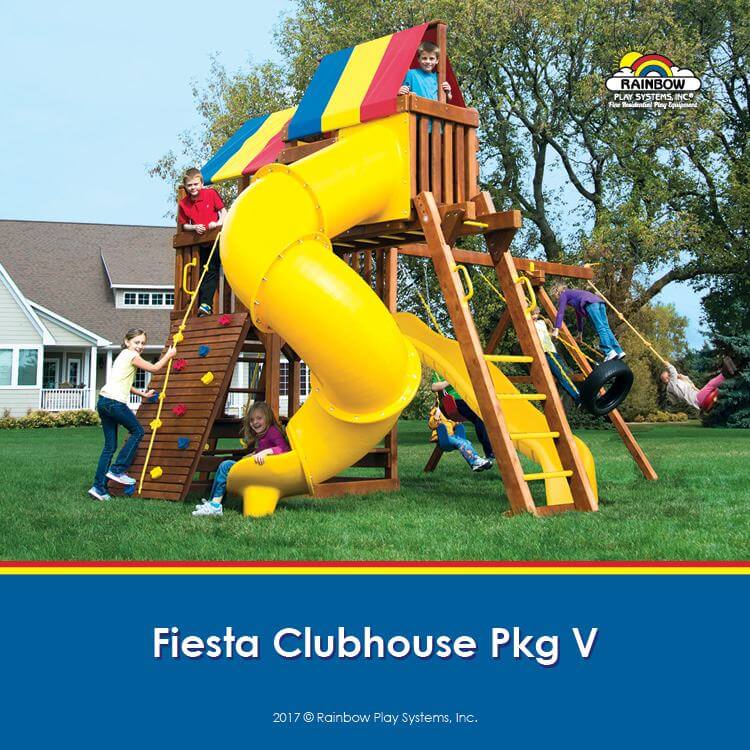 25A – Fiesta Clubhouse Package V Loaded
Get the "best bang for your buck" with the Fiesta Clubhouse Package V Loaded! Even with a great value, the Fiesta Clubhouse has a 5' Deck Height and 8' Swing Beam Height! Climb on the Monkey Bars, slip down the Spiral Slide, or swing on the 4-Chain Tire Swing! Fully modular and expandable, options and add-ons are endless with this Rainbow Play System!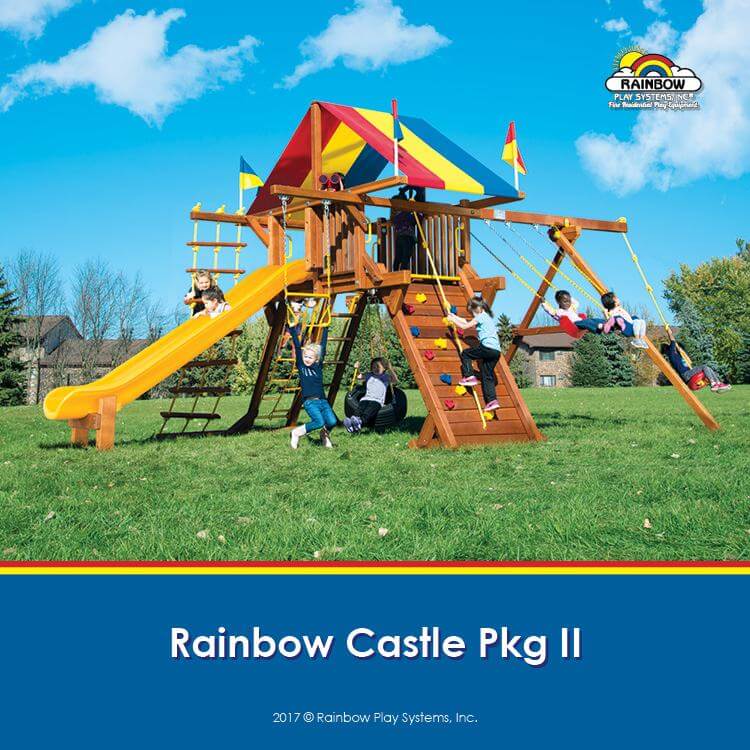 57A – Rainbow Feature Castle Package II
The Original Rainbow Castle is the defining silhouette of Rainbow Play Systems for three decades! Built to last a lifetime and keep adventurous children safe, happy, and active through their childhoods. With a 5.2' x 5.2' Deck Size and 7' of headroom, there is plenty of space to play and grow! Climb the colorful rocks on the Rainbow Rock Wall, or take a spin on the Tire Swing. The fun never stops on the Rainbow Feature Castle Package II!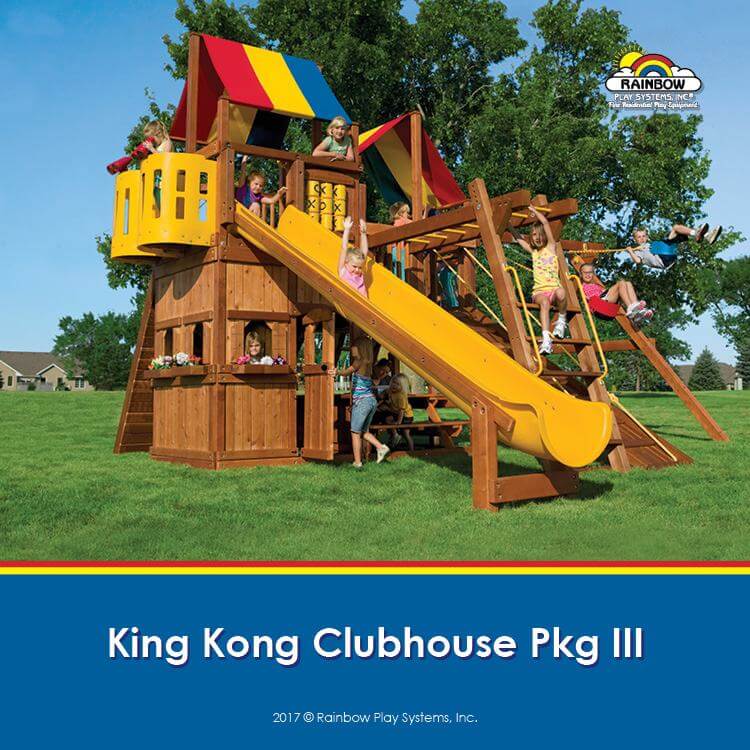 90D – King Kong Clubhouse Package III Action Packed
There are so many entertaining possibilities when it comes to the Rainbow Play Systems gigantic King Kong Clubhouses! The action packed, double-decker fort has two whopping deck heights, the highest being 7'2" and 5'2"! Equipped with a Lower-Level Playhouse, Picnic Table, two Crow's Nests, a Tic-Tac-Toe Panel, and 15' Scoop Slide, the King Kong Clubhouse Package II Action Packed is a versatile Rainbow Play System for every kid!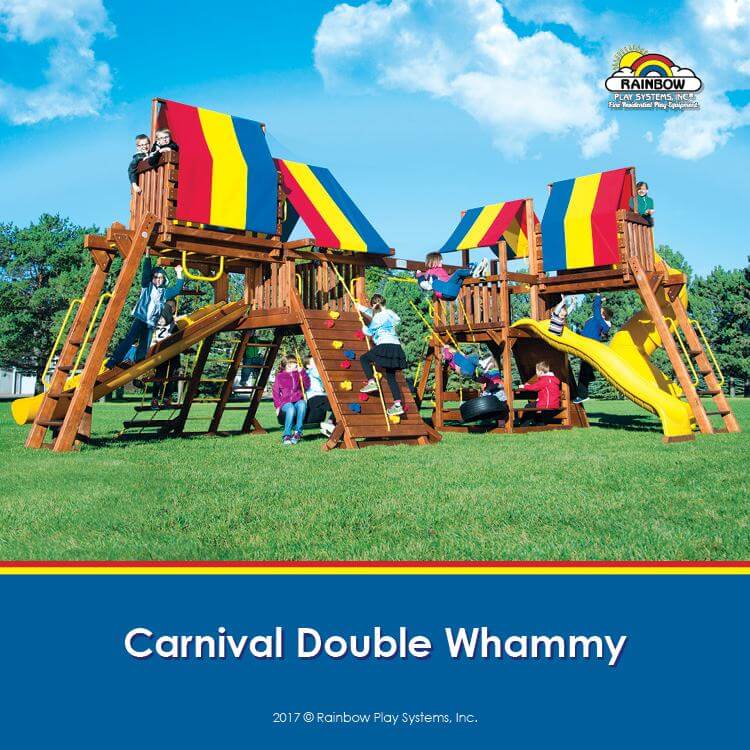 101A – Carnival Double Whammy Totally Maxed Out
Want a truly unique Rainbow Play System creation? Check out the Carnival Double Whammy Totally Maxed Out, a Carnival Castle Pkg IV and Carnival Clubhouse Pkg V, combined by a 8.25' high Swing Beam! Includes three different Slides, two sets of Monkey Bars, two Penthouses, a Picnic Table, two Tire Swings, and tons of extra accessories for a very special Rainbow Swing Set!