Backyard Fun – Rancho Cordova
Backyard Fun just celebrated 29 years being a Rainbow Play Systems distributor!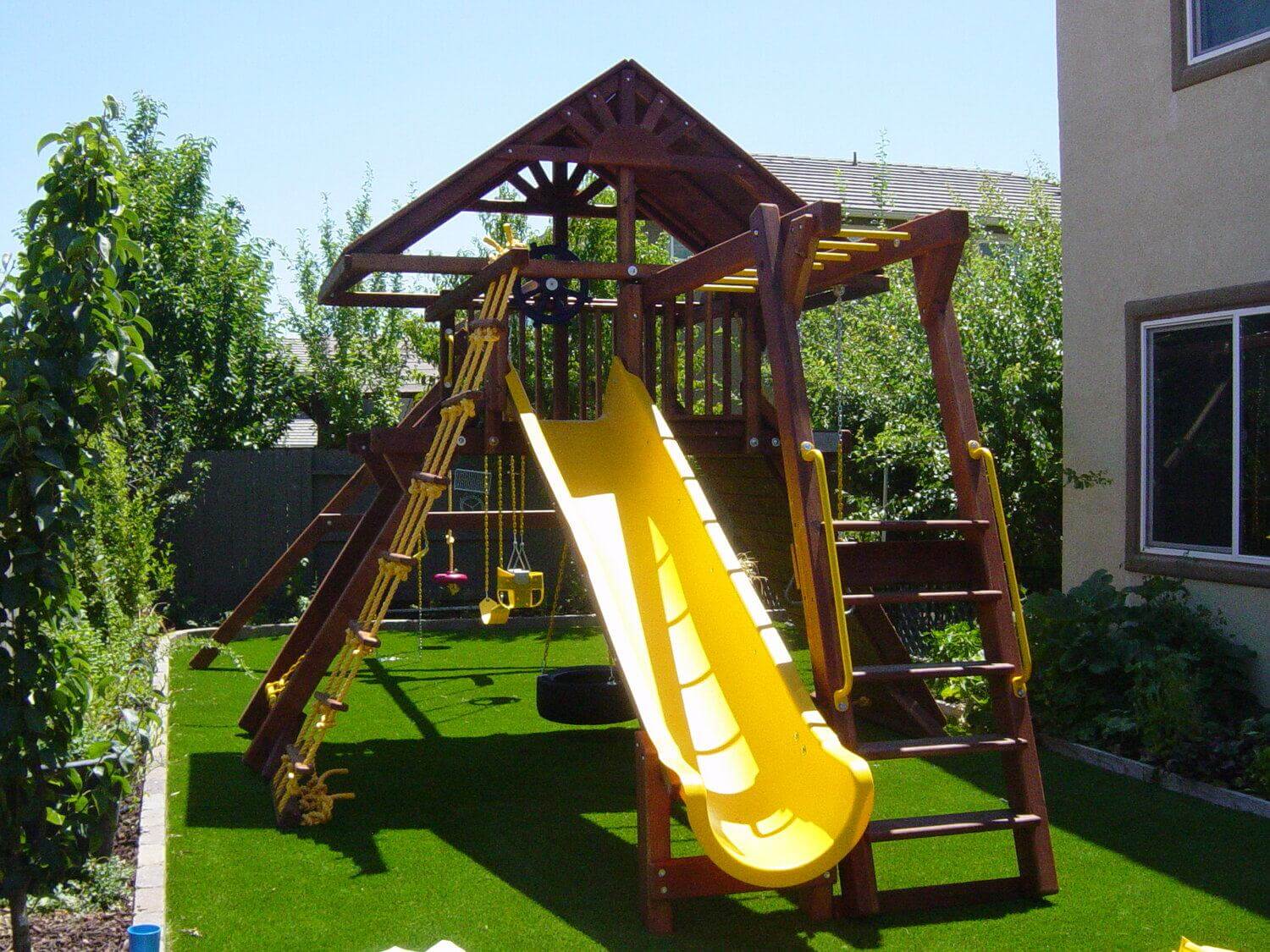 We talked with them about their business.
Rainbow Play Systems:
How long have you been a distributor of Rainbow Play Systems?
Backyard Fun:
Backyard Fun has been installing playsets throughout Northern California and Nevada for more than 20 years! We just celebrated our 29th anniversary! We have installed all kinds of play and swing sets for all kinds of sizes and shapes of yards and parks!
Rainbow Play Systems:
Why did you choose Rainbow Play Systems as your preferred swing set?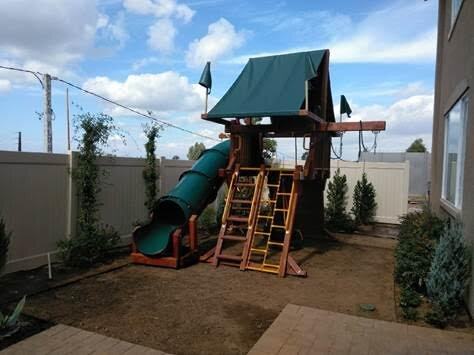 Backyard Fun:
Definitely the customization options. We have installed many play sets and worked with some spaces that were fairly challenging. But Rainbow Play Systems have solutions for every type of yard. At the end of the day, it's the smiles on the faces of the kids and parents, that's what I most enjoy about Rainbow.
Rainbow Play Systems:
Your slogan is "Get Out and Play!" Why?:
Backyard Fun:
It's recommended that children get 60 minutes of physical activity per day. That's hard to do with an empty yard. At Backyard Fun, we convert your yard to the place kids want to run, jump, play and laugh, and that makes those 60 minutes is go by pretty quickly! Providing your children with high quality and long lasting playground equipment while in the safety of your own home is our goal at Backyard fun.
Rainbow Play Systems:
Anything you would like to add?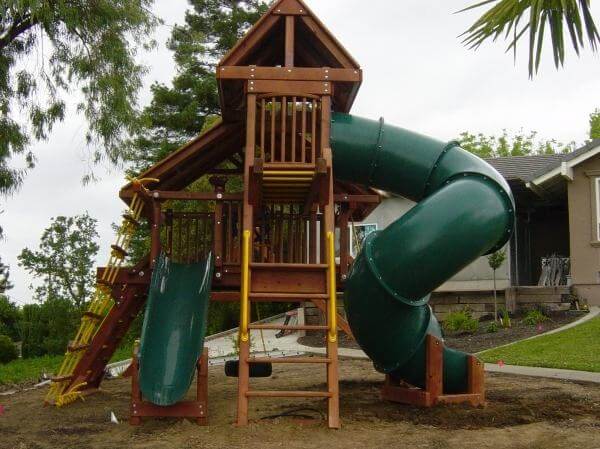 Backyard Fun:
As parents we understand that children need to Get Out and Play and be safe, so all of our products are not just safe and of the best quality but they are tested by our entire family before we ever offer them to you!   So whether you are looking to find that perfect swing set, improve your jump shot, or bounce like you've never bounced before, swing on by and we will be more than happy to help!
Backyard Fun – Rancho Cordova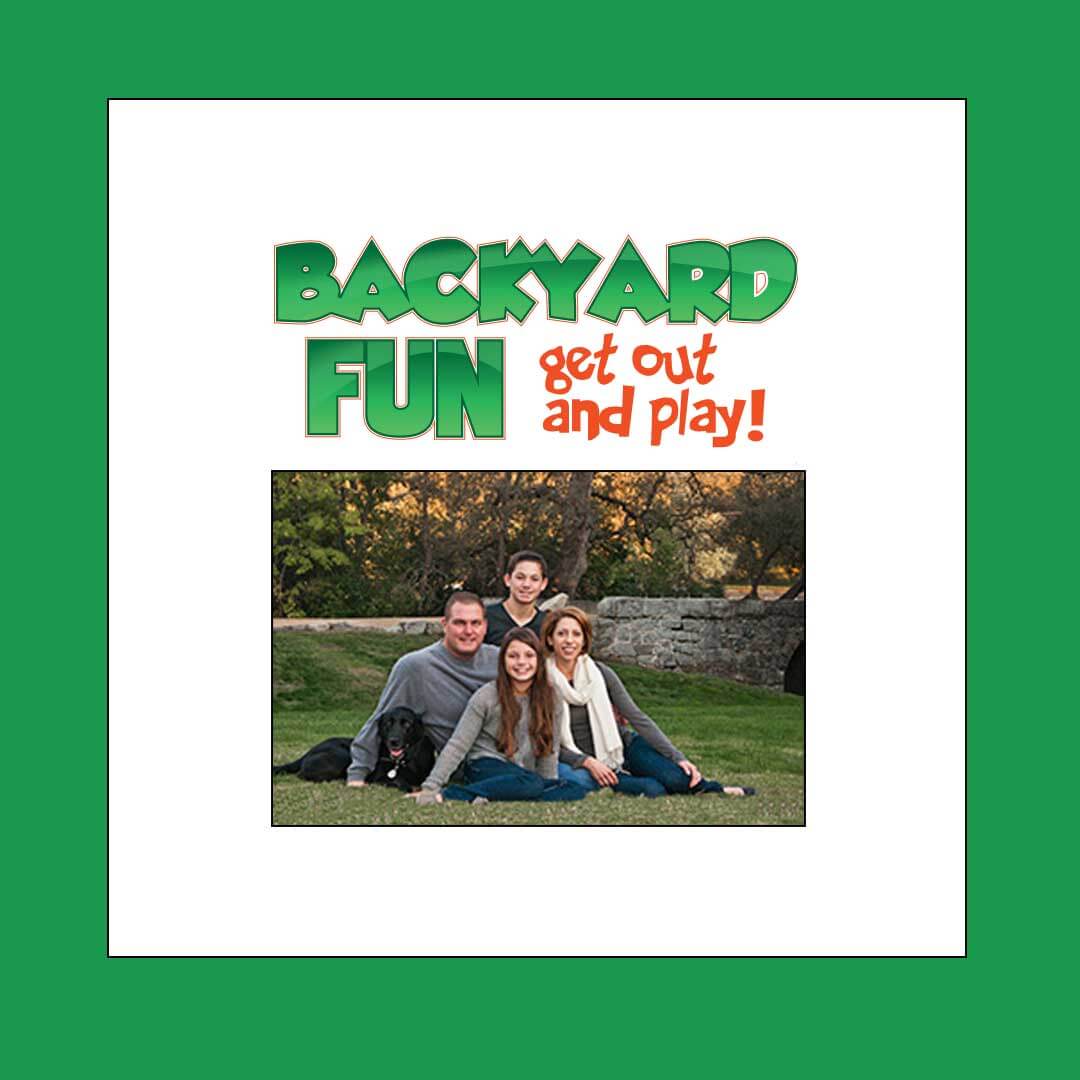 11497 Folsom Blvd.
Rancho Cordova, CA 95742
Phone: 916-635-1255
www.buildingbackyardfun.com