Anni's Heroes from Illinois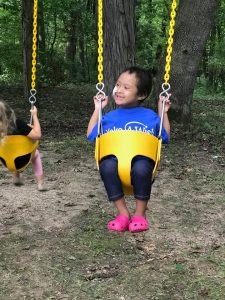 Rainbow Play of Illinois, the Rainbow distributor in Vernon Hills, IL, recently teamed up with Make-A-Wish Foundation – Illinois to create a dream playground for a little girl named Anni.
Cancer steals childhood. A wish brings it back! Anni's mother said, "She just kept pointing out the window and was really excited and wanted to go out and play, and I was like 'I know Anni! This is your play set! This is yours!'" said Taylor. "It's kinda united our family. When we first got this all of our kids were hanging out together in the same space."
Little 5-year-old Anni was diagnosed with leukemia in June of 2016. Through a roller coaster of events, she received a bone marrow transplant in October, 2018. Since then, it's been about celebrating life's victories. She wished to play outside on a new playground and thanks to Make-A-Wish Illinois and a donation from Rainbow Play Systems of Illinois, Anni got her wish! "We really can't get her off of it, once she comes home from school, she asks about it".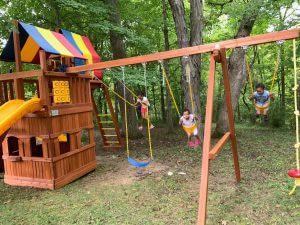 Tim is the owner of Rainbow of Illinois and this is what he had to say, "We have been helping Make A Wish make dreams come true for over 25 years. Make A Wish contacted us with what Anni would like on the play set and gave us a budget and then we gave them a few choices. The budgets are never big enough to get all they want, so we almost always donate the rest to make the special wish happen. We installed a Rainbow Clubhouse with lower level playhouse, but unfortunately I was not able to be there for the big reveal. Make A Wish is an amazing Charity and it is always an honor to be able to help these special kids in need."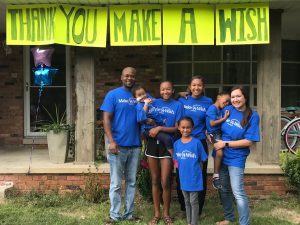 Thank you to Make-A-Wish Foundation and Rainbow of Illinois for making Anni's wish come true!