Rainbow Trampolines Help Kids Overcome Fears
Kids gain courage through play.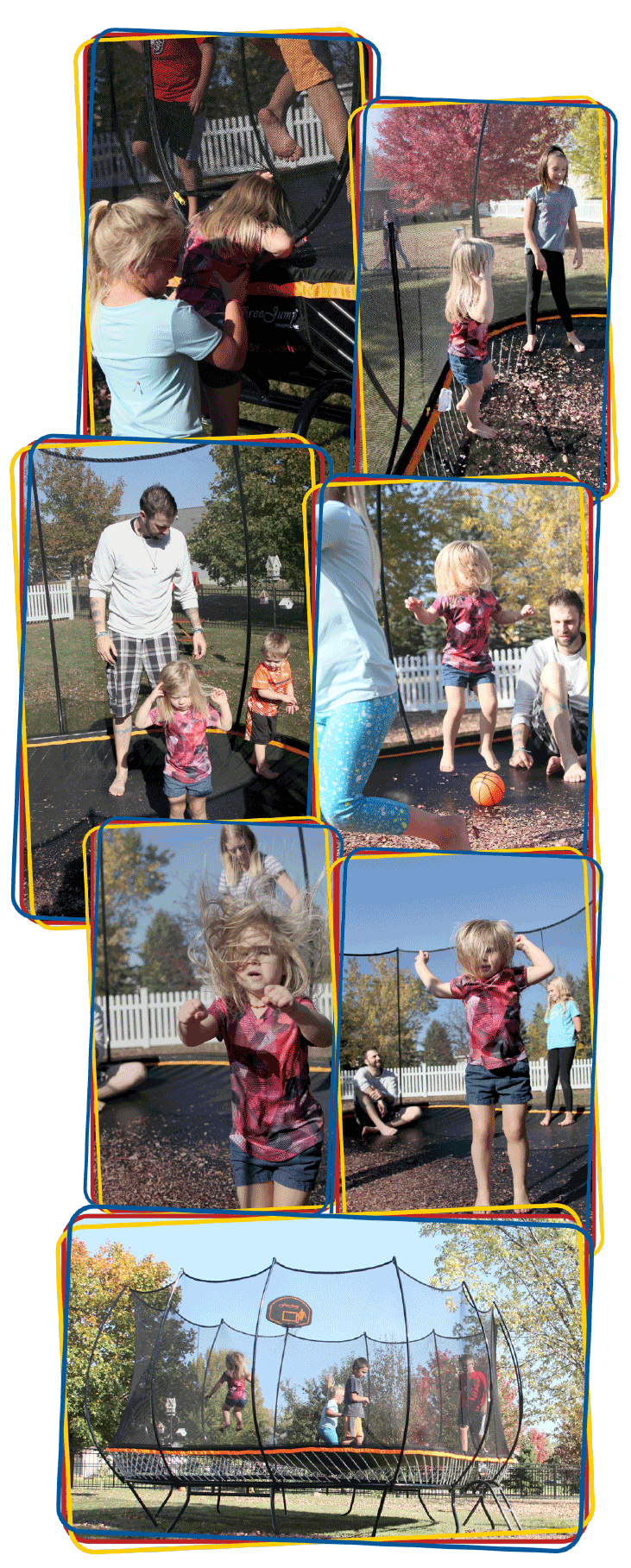 Did you know that Rainbow Play Systems has their own line of Trampolines? We have 11 foot and 14 foot, springless Trampolines and they are helping kids gain confidence!
We set up our trampolines and let kids "have at it!" I happened to catch a little girl with a very cautious look on her face. It took her some time but after watching the other kids, and a little coaxing from a friend, she climbed through the zippered opening. She stayed pretty close to dad initially, but it didn't take long before she was laughing along with the other kids and her tiny little bounces turned into HUGE JUMPS!
Other kids talked about how they use their trampolines to practice aerials and jumps for cheer. Just a little extra bounce was all they needed to perfect their skills. There was a lot of fun to be had with the Fun Hoop as well. A SLAM DUNK is a blast when when you're able to jump super high and touch the net!
Rainbow Play Systems, Inc. always keeps the safety of your children in mind. There is not one spring on our Trampolines and that means that your children have a much safer play area than other trampolines. In addition, the jump mat has a zippered closure that runs entirely around the circumference of the trampoline, ensuring your children are safe and secure within the safety net.
If you are interested in more safety features of our Rainbow Free Jump Trampoline, please take some time to visit  our Trampolines with Basketball Hoops page, and when you've made the choice to get your children the best Trampoline on the market, you can find your showroom/distributor right here.
And by the way, trampolines aren't just for the kids. Adults love them, too!