Showroom Locations Around The World
Rainbow Play Systems has over 200 showroom locations around the world, with more opening all the time.
When visiting our showrooms, you're able to see exactly the kind of system that works best for your specific needs and choose options to create the perfect customized play system to suit your family's desires, at a price within your budget.
For a list of International showrooms please CLICK HERE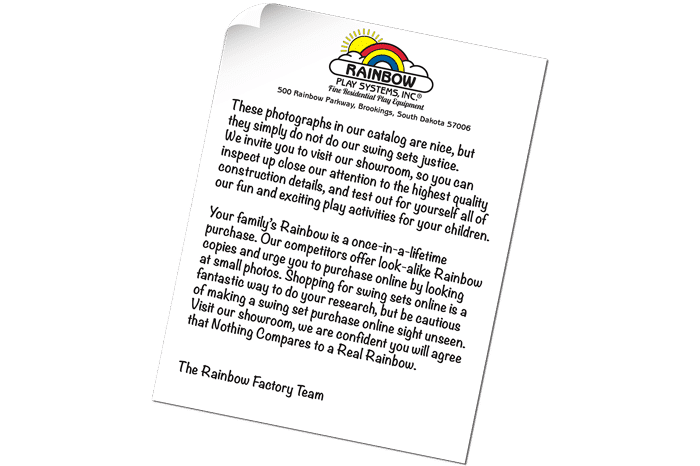 BRING YOUR CHILD IN AND LET'S DESIGN YOUR FAMILY'S DREAM RAINBOW!!!
VISIT US, WE HAVE OVER 200 HOMETOWN RAINBOW SHOWROOMS TO SERVE YOU!!!