Plastic Slides for Swing Sets
Scoop Playset Slide
Rainbow Play's Exclusive Scoop Slide features double wall construction for maximum strength and structural integrity, making it the ideal slide for swing sets. The scoop bed design keeps children toward the center of the slide, while extra high sides provide even more safety and security.
The 10' Scoop Slide fits the Carnival's 5' deck height and the Sunshine's 5' 2" deck height.
The 10.5' Scoop Slide is built for the Rainbow Series with a deck height of 5' 8".
The 11.5' Safety Scoop Slide is for the Monster Series 6' deck height.
The 14' Safety Scoop Slide goes with the King Kong series 7' 2" Deck Height.
Contact Us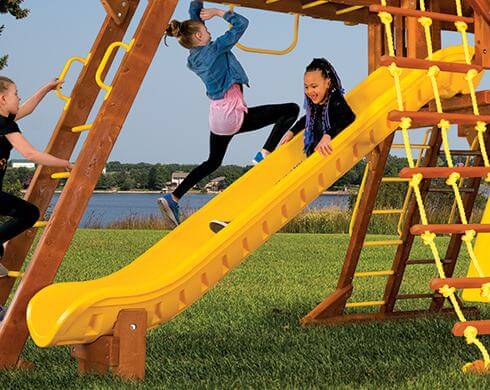 Find the Best Slide For Your Swing Set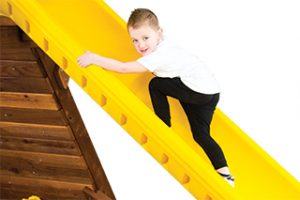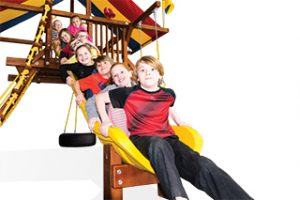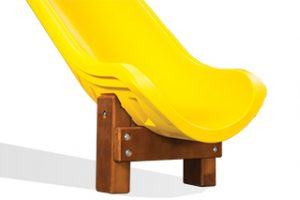 Spiral Swing Set Slides
Thrilling for kids of any age, Spiral Slides make the perfect backyard or playground slides. Rainbow Play offers these fun coiled playset slides in two different sizes:
The 360º Spiral Slide is great for larger playsets, with the entrance typically joined to the penthouse. The 270º Spiral Slide is our budget-friendly option, which is slightly smaller.
Either way, Spiral Slides are perfect for adding a unique element to any backyard play structure!
Contact Us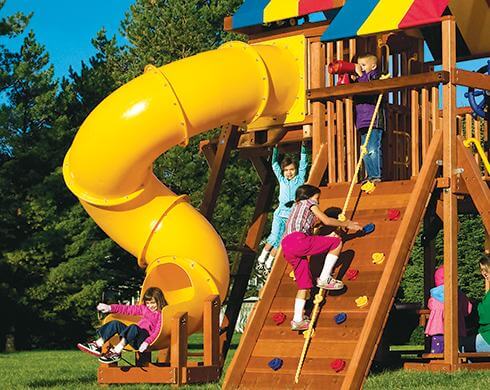 The 360º Spiral Slide
Rainbow's 360º Spiral Slide is miles ahead of the competition! It features a 20% larger diameter, less seams, a more consistent circular ride, and 200% thicker walls than competing models. The 360º Spiral Slide includes a big beam, wooden pedestal base for extra support and stability.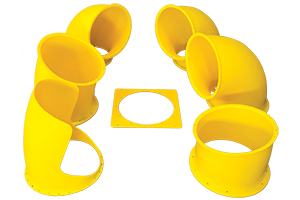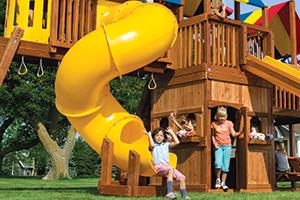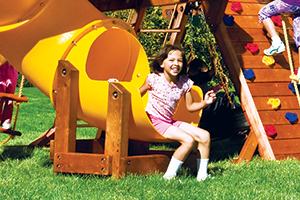 The 270º Spiral Slide
Rainbow's 270º Spiral Slide features all the fun of the 360º Spiral Slide — minus a few degrees of rotation! It comes with a double wall molded base to provide a secure landing, along with less seams and walls two times thicker than competing models!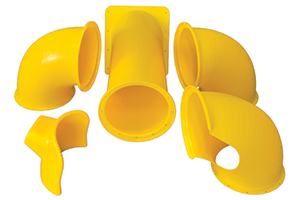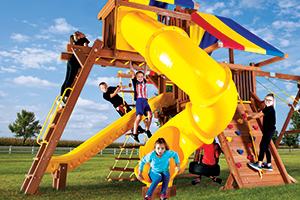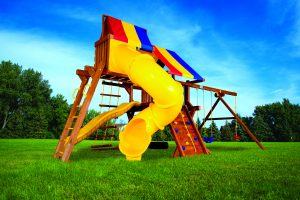 Wave Slides
Rainbow Play Wave Slides have a fantastic wavy design that gives extra up-and-down movement to the sliding experience. Thick double wall construction ensures maximum strength for the highest level of safety. The extra high sides run the entire length of this durable swing set slide, while reaching even higher at the entrance.
Contact Us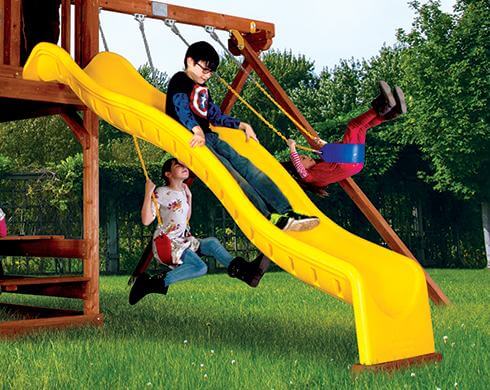 A Fantastic Slide That Creates Waves!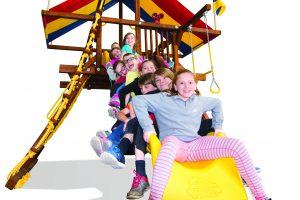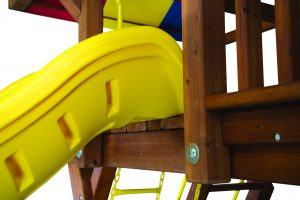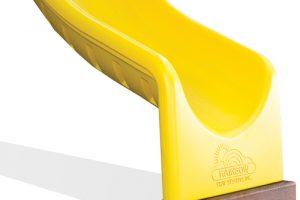 Playground and Backyard Slides FAQs
Yes, all of our swing sets have the ability to add a slide. Depending on which swing set you choose, the slide options vary.
Our slides have a 24" overall width, with an 18" bedway. This means that the diameter of the widest part of the slide is 24" and the seat width is 18".
The height of our slides also varies depending on which design you purchase. The Wave Slide and the Exclusive Scoop Slide is the shortest slide, while the Super Scoop slide is available in 11' and 15' sizes.