Complete Your Playhouse with A Rock Climbing Wall
Add a whole new level of fun to your Rainbow Play playhouse with a rock climbing wall! Encourage dexterity and strength with our fun rock climbing walls, available in different sizes and styles to accommodate your playhouse. Our durable rock climbing wall options are made from high-quality timber, with powder-coated or plastisol-dipped "rock" grips so they're easy to grab. Discover the rock climbing wall suitable for your playhouse below for the ultimate Rainbow Play backyard set up.
Unlevel Yard Extended Rock Wall, Castle
This rock climbing wall for our Castle playhouses is built with durability in mind. Built for uneven yards, the rock wall is reinforced on the back, and can accommodate yards that are not perfectly flat. Fun multi-shaped "rocks" lead the way up the castle, with a rope to help guide!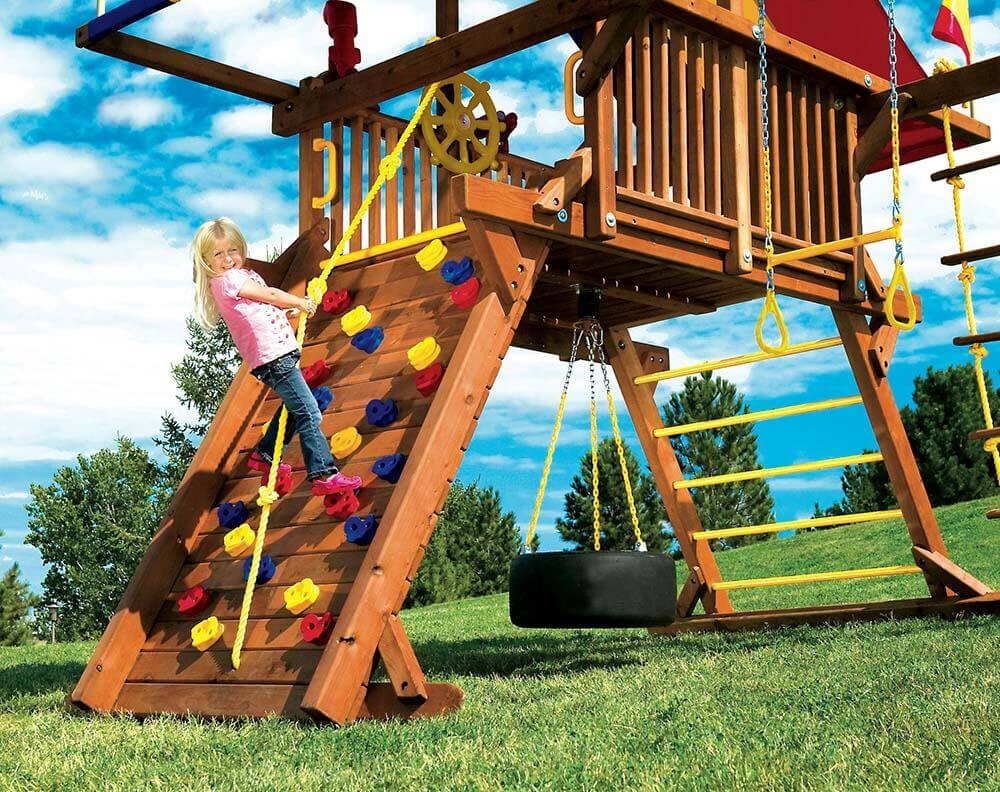 Rock Wall, Clubhouse
The perfect rock climbing wall for your Clubhouse playhouse! A shorter rock climbing wall than the one on the Castle playhouse, this one is great for smaller climbers. Grab onto the rocks and reach your way up, or use the rope for some extra leverage!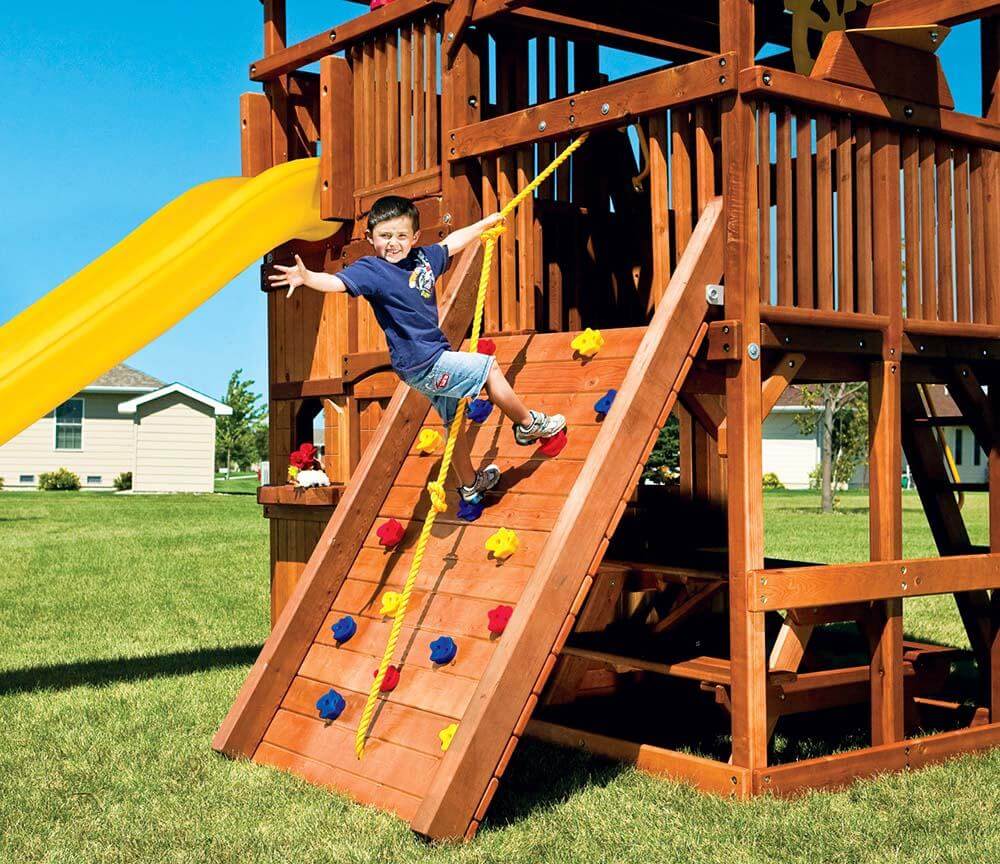 Rainbow Play Village Single Bay Rock Wall
In need of a rock climbing wall for your commercial playhouse? The Rainbow Play Village Single Bay Rock Wall is a fun way for climbers to reach the slide and other parts of the commercial playhouse.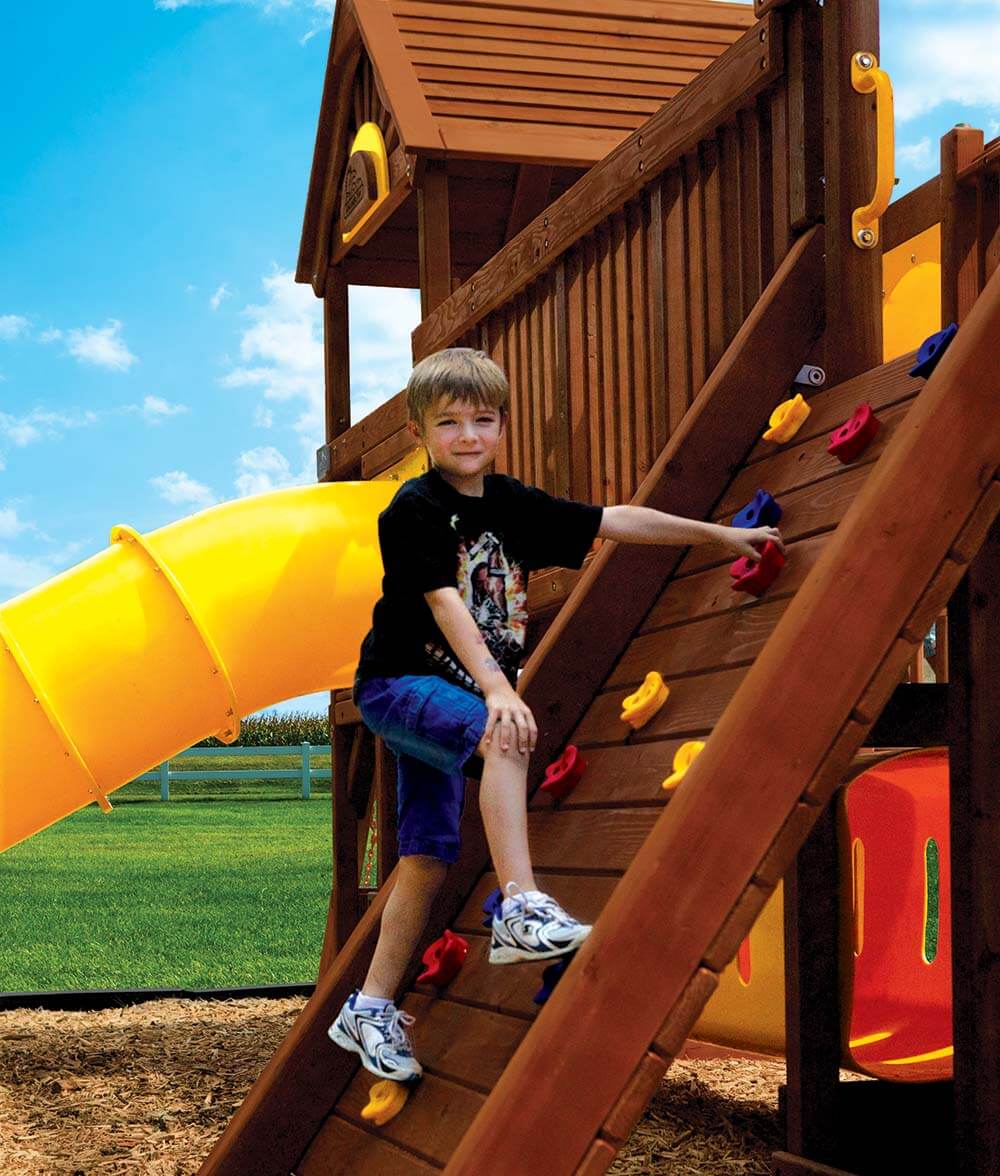 Rainbow Play Village Rock Wall
Another great rock climbing wall option for commercial playhouses, this rock wall comes with shallow safety guards on the sides to help guide the climber up the wall. Easy-to-grab "rocks" create a fun path to slides and other parts of commercial playhouses.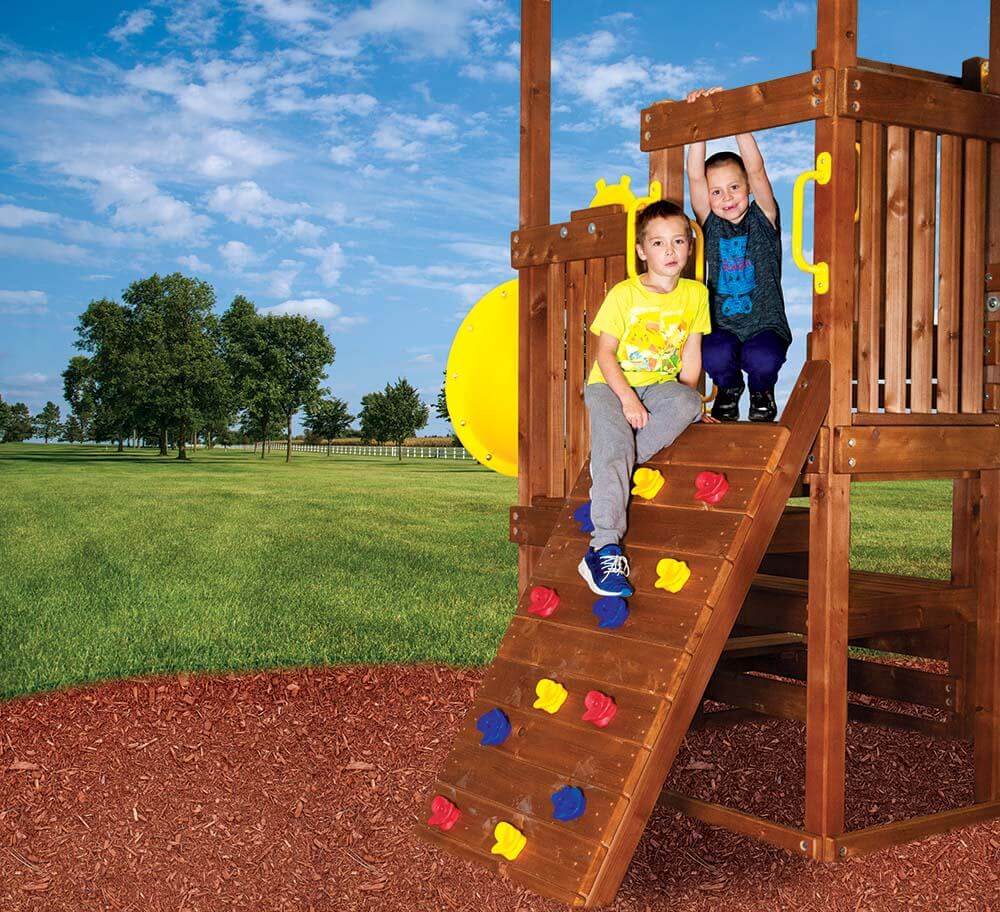 Visit a Showroom Near You
You truly have to see it to believe it! Bring your family to one of our nationwide showrooms and experience our dedication to quality. Try out our wooden playsets in person — where climbing, sliding, and swinging is encouraged!