May 2017 Featured Playsets & Swing Sets
Our May featured swing sets will make the kids jump, climb and soar! Rainbow has a variety of outdoor wooden swing sets in all shapes and colors that can be custom designed for your family, space and children's needs.
1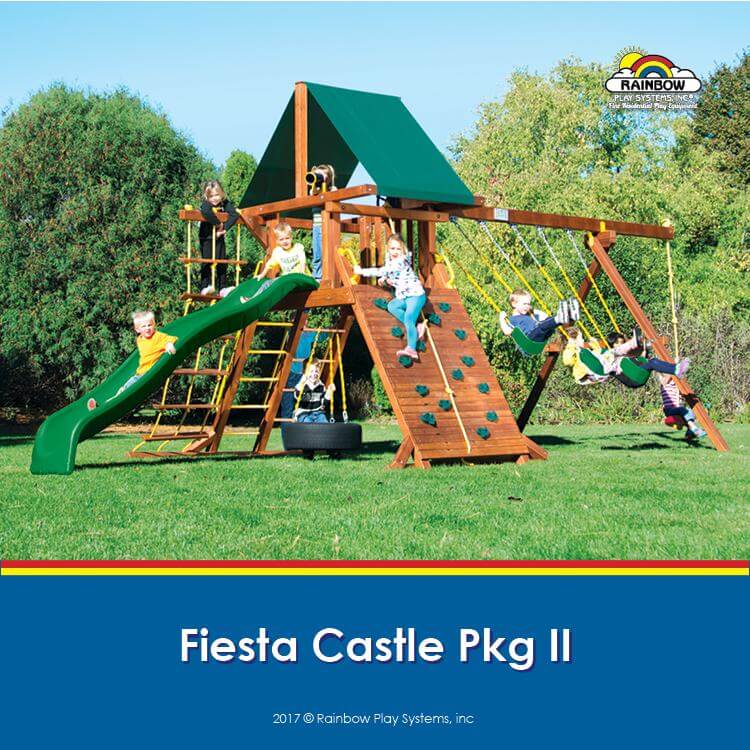 9A – Fiesta Castle Package II Swing Sets with 4 Position Swing Beam
The Fiesta Castle, with a 4' x 4.5' deck size and 5' deck height is a great play system for families with younger children or a smaller yard. This unit doesn't skimp on the options either, all swing beam variations are available at an 8' swing beam height. Measuring at 26' Length and 12.5' Width, there's still plenty of room for a 10' Wave Slide and a 4 Position Swing Beam including three sling swings and a knotted rope with disc!
4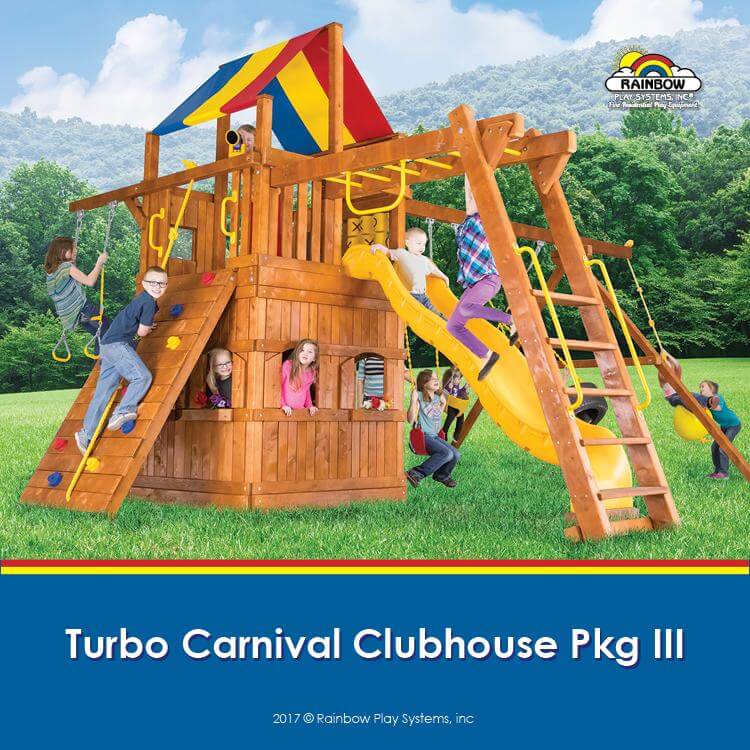 3A – Turbo Carnival Clubhouse Package III Swing Sets Maxed Out

Want the simplicity of a Carnival Clubhouse, but bigger? Go Turbocharged!! The Turbo Carnival Clubhouse Pkg III has a length of 23', and width of 17.5', perfect for compact yards but still maxed out with options! Keep the kids cozy with unique options like the 5'x5' Lower Level Playhouse, Monkey Bars with Easy Climb Support Handles, Chin Up Bar, Tic-Tac-Toe, Chalkboard, and Bubble Rail Panel! Don't forget to trick out that 8.5' tall swing beam with a sling swing, full bucket swing, four chain tire swing, and knotted rope with buoy ball!
4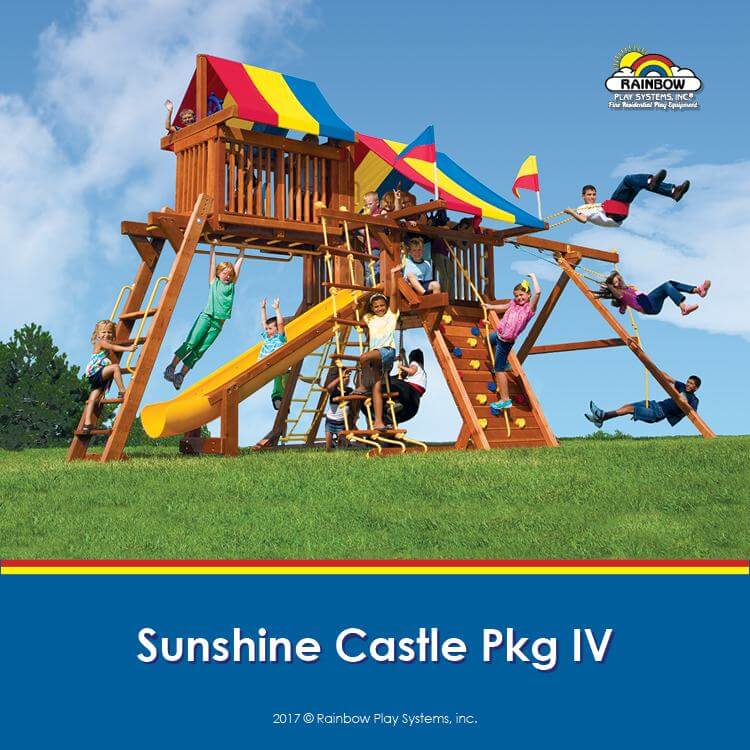 7A – Sunshine Castle Package IV Swing Sets Loaded

The Sunshine Castles will always shine bright, even on cloudy days! Keep both little and big kids busy on our best selling play system to date, with a 5'2" Deck Height, 7' Headroom, and a 9' Swing Beam Height. The Package IV comes loaded with a 32"x61" Penthouse, Monkey Bars with Easy Climb Support Handles, a 10' Scoop Slide, and 3 Position Swing Beam!
9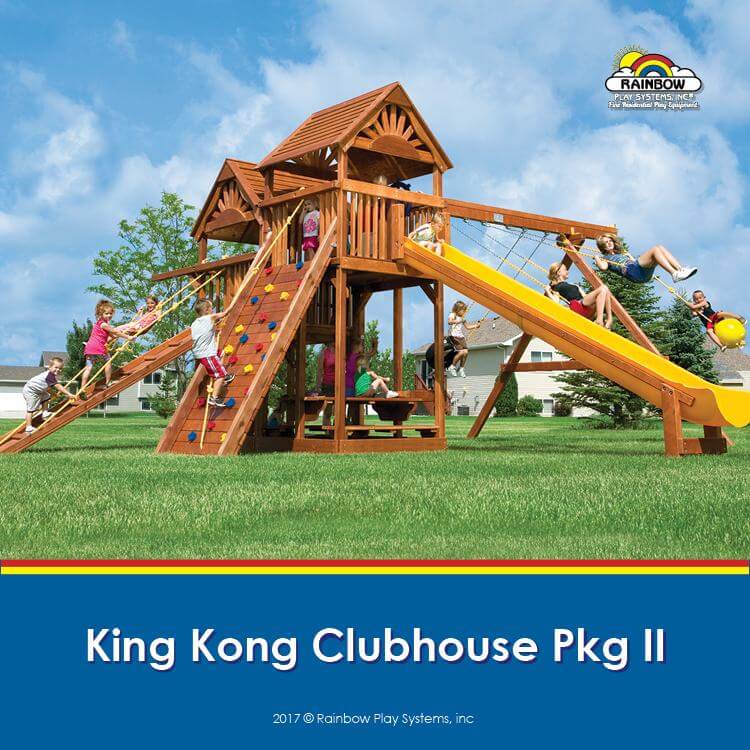 0C – King Kong Clubhouse Package II Swing Sets Fully Loaded
Imagine the biggest clubhouse in the neighborhood, right in your backyard! The King Kong Clubhouse is a double decker fort with a 7'2" tall top floor and 5'2" tall second level. This includes a 10.5' tall swing beam, customizable with sling swings, two-chain tire swing, and knotted rope with buoy ball! The massive 15' Scoop Slide and Ramp with Ropes provide endless possibilities for big and little kids to enjoy!