July 2017 Featured Playsets & Swing Sets
The July featured swing sets are loaded with summertime fun! Rainbow Play makes a variety of outdoor wooden playsets in all shapes and colors that can be custom designed for your family, space and children's needs. Contact your local showroom today to learn more and test ride a Rainbow swing set.

97A – The Kingdom Package II with Spiral Slide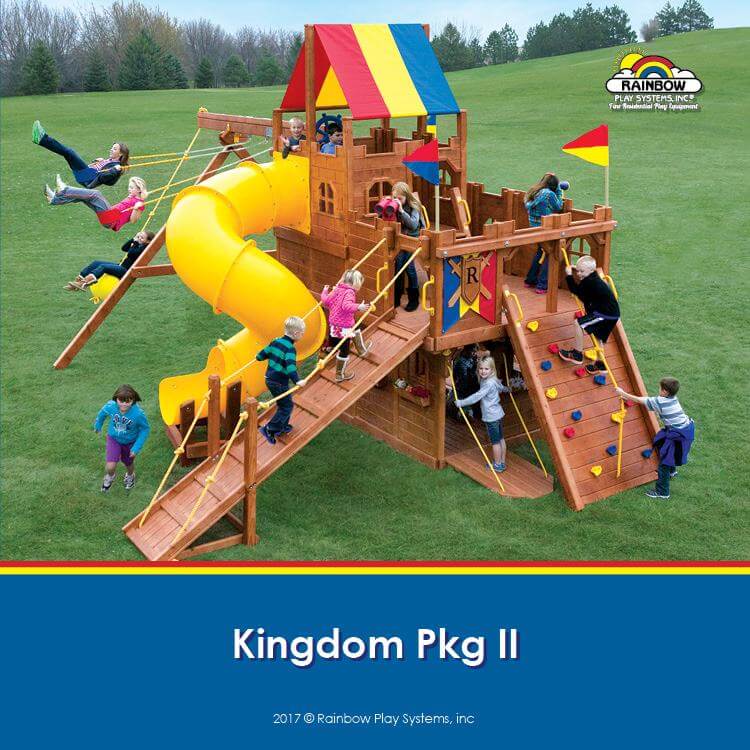 Kids are the kings and queens of this fantastic playset! This Special Order playset is a unique treasure with three deck sizes and a tall tower. Princesses can escape down the spiral slide, knights can battle on the ramp and drawbridge, or kings can sit to enjoy a Shakespearian puppet show in the Dream Theatre. The 10.5' tall swing beam boasts endless options, like the buoy ball with rope and classic sling swing!
29A – Carnival Feature Castle Package II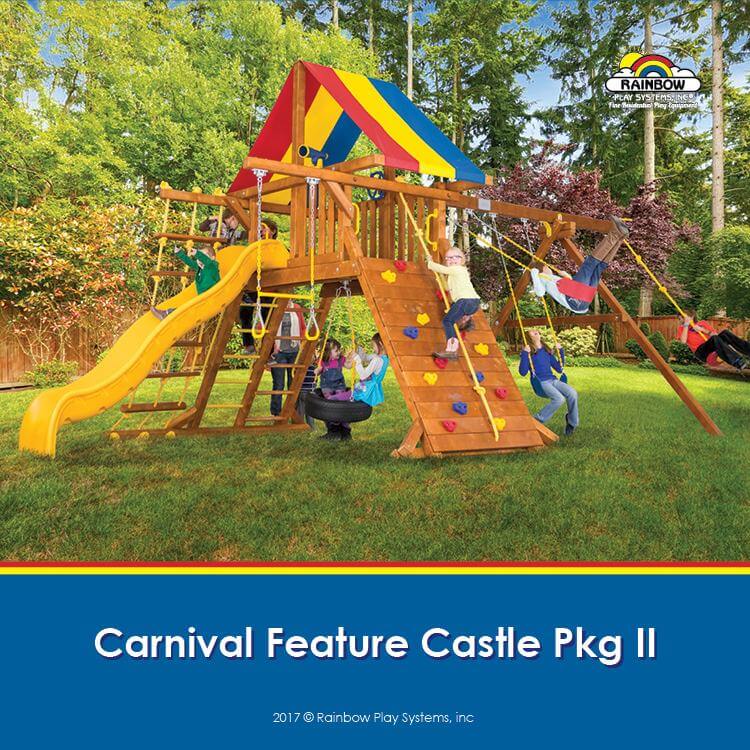 Get ready to fly sky high in the Carnival Feature Castle Package II! The 4' x 6' castle deck is 5'2" high, perfect for young kids to grow into! With a Rockwall, 10.5' Wave Slide,  360° Tire Swing, and 3 Position Swing Beam, there is always excitement in a Carnival Castle!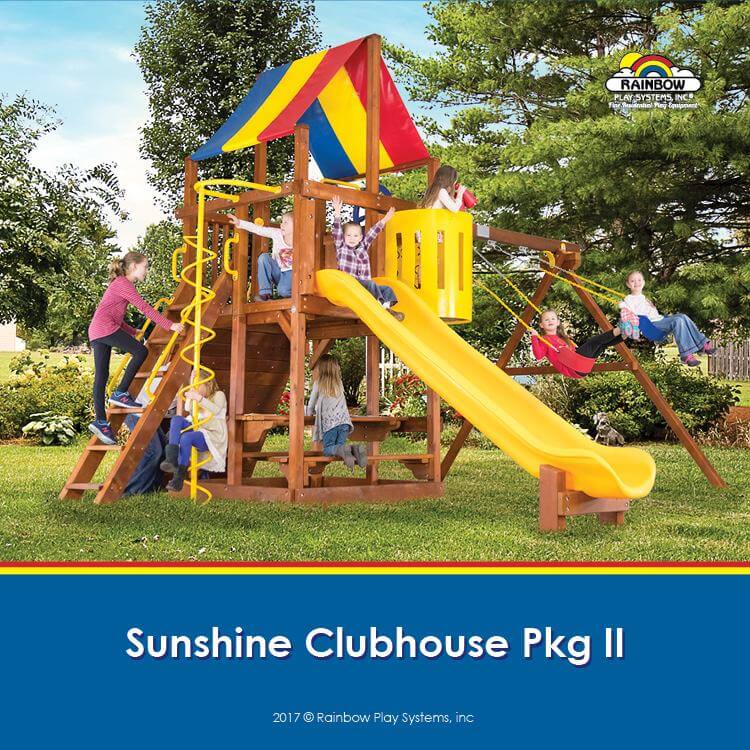 55A – Sunshine Clubhouse Package II Unique

The Sunshine Clubhouse is perfect for the kids who like to climb on rock walls, ladders, and corkscrew climbers! Slip down the 10.5" long slide, or peer over your friends in the Crow's Nest. Challenge someone to a game of Tic-Tac-Toe, or take your lunch outside to enjoy at the picnic table below the beautiful Rainbow canopy!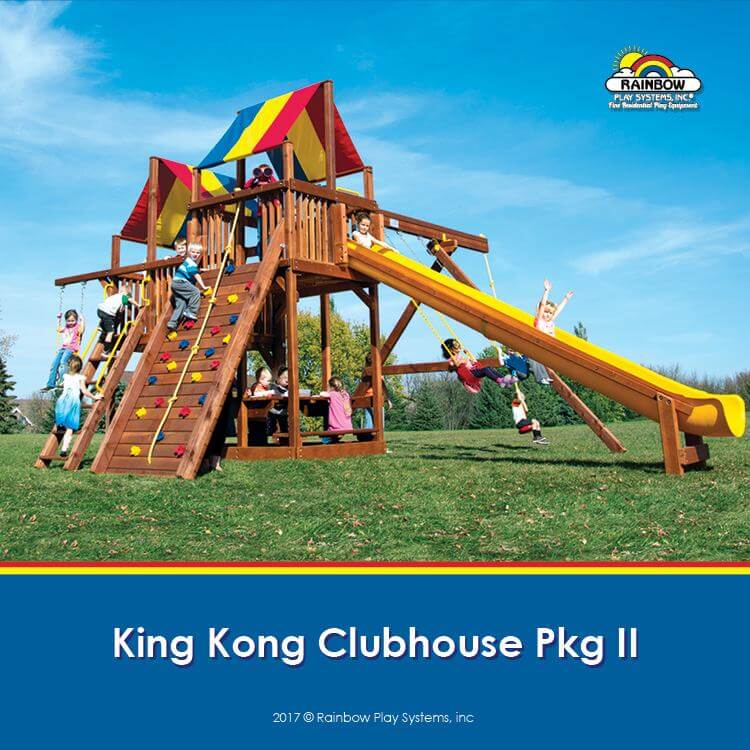 87A – King Kong Feature Clubhouse Package II Loaded

Get into double the trouble with the King Kong Feature Clubhouse! With two different sized decks, this playset is a whopping 14.5' tall! Can't decide between a picnic table or sandbox? Why not get both with this gigantic swing set! The King Kong Clubhouse series is notorious for their 15' Scoop Slides and 10.5' Swing Beam height, which has an optimal amount of options and add-ons!