Penthouses for Swing Sets
The Mighty Rainbow Play System's Penthouse
The Mighty Rainbow Penthouse is an original design created by Rainbow in 1985. Rainbow was the first to create this unique penthouse design. It's so popular that the competition often tries to imitate our Penthouse design, but these Penthouse versions just don't compare to the size, strength and durability of the Mighty Rainbow Penthouse. The Rainbow Penthouse has incredible design freedom, creating a "high in the sky" Penthouse experience for your children. It's so incredible that it can be configured into over 100 different Penthouse variations.
Contact Us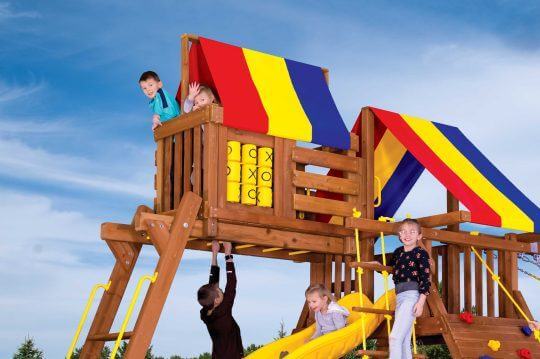 Add a New Level of Fun to Any Swing Set!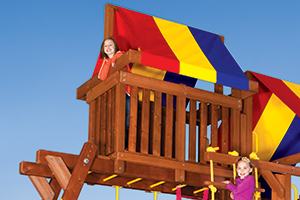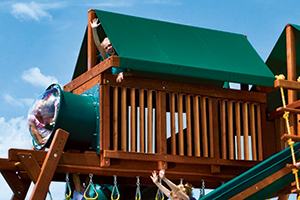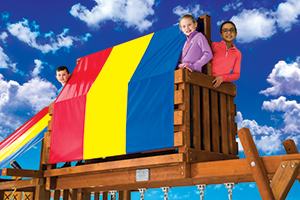 Customize Your Penthouse with Unique Options!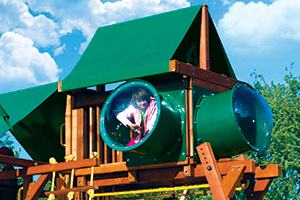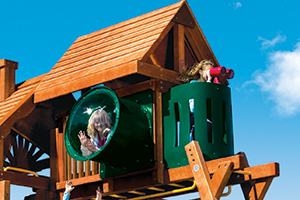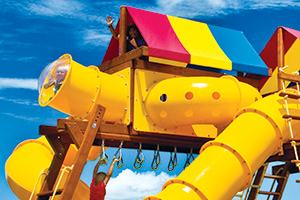 Penthouses Accommodate Slides of All Sizes!